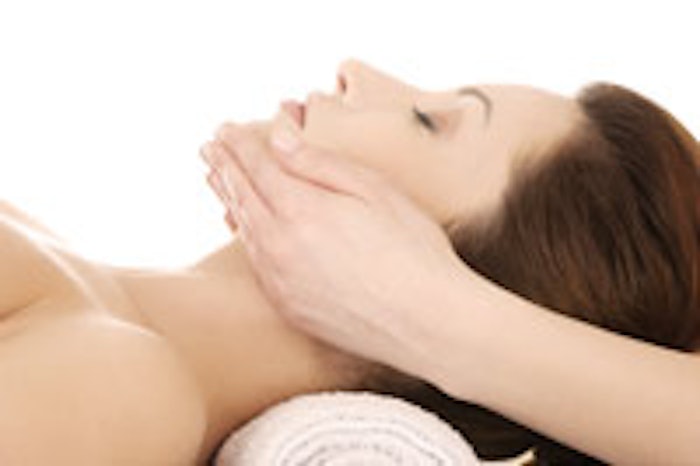 According to the American Society of Plastic Surgeons, minimally invasive procedures are only going up. From 2011–2012, botulinum toxin type A experienced a 8% increase at 6.1 million, and soft-tissue fillers enjoyed a 5% increase at 2 million. As baby boomers come of age, they are searching for a way to retain their youth. They want to look as young as they feel, leading them toward cosmetic surgery. With this demand for injectables and fillers, medical spas are booming. Marketdata estimates that revenues of the 2,100 United States medical spas reached $1.94 billion in 2012, and will hit $3.6 billion by 2016. Luckily, there are many areas in which an esthetician, dermatologist and plastic surgeon can work together.
Team up with a respected dermatologist and plastic surgeon to create a cross-referral program. Searching for physicians to work with should be comparable to a job-interview process. Make sure you are up-to-date on the latest industry trends and skin care advances. Brush up at a post-graduate academy to hone your technical and scientific skills. Teaming up with a physician will open doors to new clients, and increase revenue for you and your business, while helping their patients achieve better results.
A dermatologist or plastic surgeon will want to know the specific ways in which you can help grow their business. Provide before-and-after photos and data-filled information about how pre-op and post-op programs can decrease bruising and swelling, and speed up healing time. The medical establishment appreciates quantitative and scientific proof. Even if the physician does not want to hire you full-time or incorporate your services as part of a pre-op or post-op program, you may be able to establish a referral program between yourself and the practice.
Why is it important to team up with physicians? Skin care professionals provide something they cannot. Medical professionals can offer injectables to paralyze nerves or laser resurfacing to polish skin, but regarding true quality skin care, anti-aging benefits through facial massage, hydration and quality ingredients that lead to a healthy and luminous complexion—estheticians are still the masters.
Before starting any pre- or post-op care, be sure to work with the client's physician to ensure that your treatments will be assisting with the success of the upcoming procedure. Following is a standard pre- and post-op care regimen.
Pre-operative care
At least four weeks before a clients' procedure, provide a thorough, deep cleansing of the face and neck. This can include exfoliation and moisturizing treatments that should be repeated each week until surgery. The objective is to keep the skin as healthy as possible by nourishing it with vitamins and minerals, improving circulation with massage, and increasing hydration with moisturizers packed with amino acids, vitamins and peptides. This will help to prevent severe edema and hematoma (bruising). It is also important to schedule at least one visit to teach your client about potential scars, and demonstrate how cosmetics can conceal those areas. Inform, direct and educate the client at each scheduled visit to address appearance, healthy maintenance, scar-concealment, cosmetic changes and issues related to her specific surgery. Two weeks prior to the procedure, the client should be receiving services twice per week.
Post-operative care
Directly after surgery, procedures such as hydration and possibly lymphatic drainage can be used to hasten healing and help decrease swelling. Actual manipulation of the skin should be avoided until the skin and underlying tissue has had time to begin healing. Once the skin is set, the client will be given instructions regarding makeup and skin care to keep the skin clean and healthy. After surgery, the client's skin is going to feel very tight. Lymphatic massages, as well as cooling seaweed masks will help with tightness and swelling. (See Post Operative Treatment Guide for instructions on specific post-medical treatments.)
Facial treatments to perform after receiving the OK from the client's physician include:
Lymphatic drainage of the face and neck;
Cleansing;
Extraction of noninflammed comedones;
Massage and stimulation;
Masks;
Skin-lightening;
Exfoliation (not invasive);
Peeling (invasive);
Hydration; and
Corrective makeup.
Body treatments to perform include:
Hydrotherapy, such as seaweed baths;
Massage, such as electro-mechanical massage and percussion modalities;
Wraps, such as body treatments utilizing bandages to help with edema and fluid retention;
Exfoliation;
Cleansing; and
Hydration.
Set your goal to help clients achieve the look they desire. If they are receiving laser resurfacing, offer them a cooling sheet mask to help reduce redness. If they are having an eyelid procedure, recommend that they take home cooling eye pads with vitamin E to help with the healing process from your retail area. In cases where they might have scarring, such as a breast augmentation, offer massages with beta carotene and vitamin E to help reduce the appearance of keloids and help speed up healing. If the client has had a tummy tuck or liposuction, couple it with contouring and detoxifying body treatments to help reduce the appearance of cellulite. The list of treatments you can offer is endless.
In recent years, the skin care industry has grown into a more serious profession that requires increased education and stricter regulations. These changes have given the esthetic profession increased respect from the medical establishment. With the creation of technologically advanced treatments and products, skin care professionals are able to provide a whole new level of support to both dermatologists and plastic surgeons.
Lydia Sarfati, president and founder of Repêchage, is an internationally recognized skin care expert quoted in Vogue, InStyle, Glamour and The New York Times, and she has been featured on CNN, CBS and Fox. Sarfati has more than 30 years of experience as an esthetician, spa owner, manufacturer and consultant.