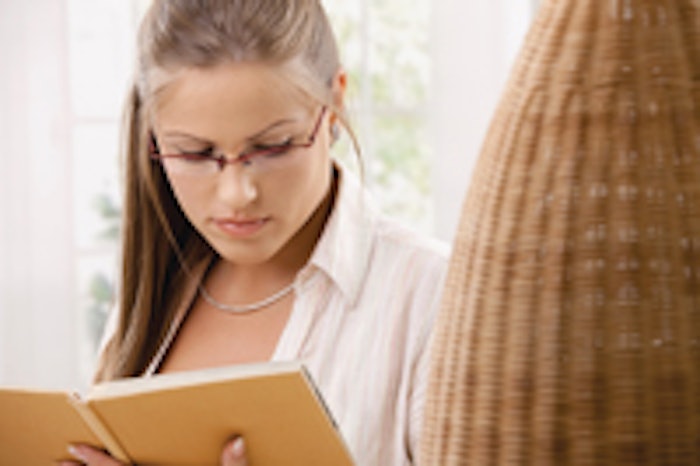 The field of esthetics continues to evolve, and during the past five years, highly motivated skin care professionals have sought the advanced training and knowledge that has helped to create and define the emerging role of estheticians in medical practices.
Estheticians have become increasingly important and recognized adjuncts to physicians who practice cosmetic medicine, and they realize many benefits from this. Estheticians not only gain more experience, but the procedures and products used are validated when medical professionals recommend them. This gives estheticians the ability to treat clients more effectively, and therefore, build a solid clientele.
The medical esthetician
Working in a medical office differs in many ways from working in a spa. Because there is no nationwide standard of education for estheticians employed in the medical field, many just use the title "medical esthetician," which is often not supported by formalized training. Although this is not a legally recognized term and anyone can call themselves a medical esthetician, it is a title generally used by those who have had advanced training or are currently working under the direction of physicians. All estheticians should have a solid education focused on the skin, product knowledge and sanitation procedures. Although it is important to know the basics first, an advanced education will set an esthetician apart from those who are limited by only knowing the fundamentals. The medical esthetician must be trained on the legalities of working in a medical office, as well as advanced techniques, medical procedures and strict medical guidelines. See Firsthand Advice From an Esthetician in the Medical Field.
Adverse reaction awareness
Most physician's offices offer products and services that may be more effective, but also may have a greater risk of adverse reactions if not used properly. Some of these include medical devices such as ultrasound, higher-level chemical peels, lymphatic drainage massage and dermaplaning. It is important to be aware of any possible contraindications with these procedures because the side effects can be quite serious.
For example, an ultrasound device used with electrical stimulation on a patient with a heart condition could cause serious health risks. Products sold in medical offices often have higher-level active ingredients, as well. Care needs to be taken when combining certain products or adding them into a client's current product regimen. Also, estheticians must make sure clients discontinue the use of certain products before receiving medical services, such as specific laser treatments. Some of the adverse reactions that may occur include redness, swelling, severe peeling, hyperpigmentation or hypopigmentation, and in some cases, even scarring.
Duties in a medical office
Estheticians must have a working knowledge of the medical treatments performed in the practice, which typically include injectable fillers, neurotoxin inhibitors, laser treatments and often, cosmetic surgery procedures. Most commonly, they will perform treatments, such as facials, microdermabrasion and superficial peels. It is important that estheticians know how to appropriately space esthetic treatments between medical services, and also know what the patient should do before, during and after medical procedures.
One of the most important duties of estheticians in a medical practice is to give primary comfort to the patient. It is critical that patients are treated more gently than usual after medical treatments and that they are constantly made to feel more at ease. This is especially important because surgical procedures can be extremely distressing for many. More often than not, patients become loyal clients and trust the esthetician because of the comfort and help received during this stressful time.
Professionalism
There is also a significant difference in the level of professionalism needed to work in the medical field. Patients are accustomed to dealing with medical professionals who must take everything that they are doing seriously. Patients need to feel confident that they can trust estheticians when they are performing higher-level treatments. There are also professional standards to uphold, such as Health Insurance Portability and Accountability Act (HIPAA) and Occupational Safety and Health Administration (OSHA) regulations. HIPAA was passed by Congress in 1996, and one of its provisions concerns itself with patient confidentiality. OSHA was created by Congress in 1970, and its mission is to prevent work-related injuries, illnesses and deaths by issuing and enforcing regulations for workplace safety and health. OSHA standards relating to a medical office differ from a typical spa environment, and must be learned before starting any position in a medical environment.
A rewarding career
Working as an esthetician in a medical practice can be rewarding both professionally and financially. The evolution of the esthetic industry is still taking place at full speed, and it is the responsibility of estheticians to keep up-to-date on the latest advancements, and to continue their education as needed. The ability to perform stronger, more effective treatments under the direction of a physician can provide a sense of accomplishment. Along with this, there are financial benefits, as well. Those skin care professionals working in the medical field earn an average of $7,000 more annually than a traditional esthetician.*
Estheticians must work hard in order to be taken seriously in the medical community by upholding the highest standards of education and professionalism.
* Statistics generated from www.payscale.com and www.indeed.com.