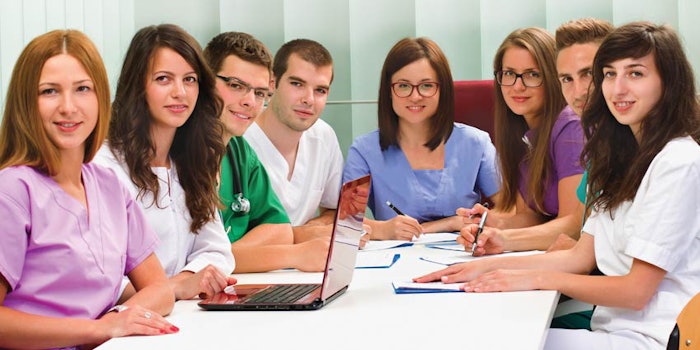 Wellness is a term being used more frequently in the medical community, and for good reason. Wellness is the process of becoming aware of the need to maintain a healthy body and state of mind, as opposed to simply trying to repair what is broken after it occurs.
Health is defined by the World Health Organization as "a state of complete, physical, mental and social well-being, and not merely the absence of disease and infirmity."1 Similarly, the National Wellness Institute defines wellness as "a conscious, self-directed and evolving process of achieving full potential."2
The move toward wellness in medicine, including esthetic medicine, is becoming an essential part of increasing patients' overall health and well-being. Several medical facilities including doctor offices and hospitals now offer nutritional counseling, mental health support and alternative treatments including acupuncture and massage.
Lifestyle Choices and Disease
Chronic diseases are the leading cause of death and disability in the United States. Cancer, heart disease, stroke, diabetes, obesity and arthritis, for example, are some of the most common health problems related to poor quality of life that can eventually lead to early death.
However, some of these conditions are preventable by maintaining good health, since unhealthy habits can precipitate them. Four of the biggest health risk behaviors are: lack of physical activity or exercise, poor nutrition, tobacco use and drinking too much alcohol. These can all trigger or intensify illness, suffering and early death related to chronic diseases and conditions including aging.
This is not to say it is the patient's fault when disease occurs, or that they could have prevented it. It is more about being mindful and making conscious efforts to prevent disease and aging in general by simply focusing on health.
Taking preventative measures could be compared to defensive driving. You can do everything right and still get into an accident, but that risk can be reduced if you also pay attention to your surroundings.
As we all know, how a client feels can affect their appearance, and this feeling is a combination of internal and external factors. Therefore, skin health as well as the overall health of the client should be the esthetician's number one objective.
The skin is the largest organ of the body, and its condition often reflects what is happening internally. In fact, a provider can give all the topical treatments available and still not improve an external skin condition if the client is opposed to caring for his or her overall health.
Internal traits are often overlooked when the focus is only on improving the client's appearance. So, it makes perfect sense for esthetic professionals to begin promoting wellness regardless of their setting in a spa or medical practice.
Topical Measures for Prevention
While maintaining healthy skin always starts with internal health, caring for the skin externally is just as important. It is well-known that sun exposure alone can account for up to 85% of the skin's aging, and it can lead to skin cancer. Melanoma is the most severe form of skin cancer and is one of the most common cancers in young adults (especially young women).3
This is one place where preventative measures can be taken. Topical products containing antioxidants and at least a broad-spectrum SPF 30 are essential, regardless of skin type or condition, to protect the skin from daily sun exposure and other external factors.
Sunscreens protect the skin from harmful UV exposure, which breaks down proteins such as collagen and elastin and damages healthy cells. In addition, many consumers think sunscreen is the only form of protection needed but it only protects the skin from about 55% of free radicals created by the sun. Antioxidants fight free radicals, which are a large component to the aging process. Essentially, free radicals attack healthy cells and create an unstable environment where the skin cannot function properly.
Moisturizers are another important component to maintaining healthy skin. As humans age, moisture is depleted and the stratum corneum can become compromised. It is important to maintain this barrier, as it is the body's first line of protection against the environment. Moisturizers also reduce trans-epidermal water loss (TEWL), a condition where the skin cannot hold moisture, in turn becoming dry, dull and sensitive.
A good moisturizer also should attract water to skin, to help maintain a hydrated epidermis. This is essential to fighting signs of aging including fine lines and an uneven texture.
In relation, one misconception is that those having oily skin do not need a moisturizer. But maintaining healthy skin is about balance, which includes oil production; in fact, this tends to increase when the skin is dry.
Several forms of moisturizers are available, and recommendations should be tailored to the client's needs. For example, a light moisturizing serum could be used for oily skin, whereas heavier moisturizers may be used for aging skin or that experiencing decreased sebum production.
Know Internal Triggers
The importance of using the correct topical products including antioxidants and sunscreen on a daily basis for optimal results is explained to clients. But what about clients with unhealthy lifestyles? Beauty is in the eye of the beholder, and if the beholder is not feeling their best, they will not represent their best self. In the cosmetics industry, feeling better is most often associated with improving physical appearance.
There are several underlying triggers that cause clients to seek out and make appointments for cosmetic procedures to treat "imperfections" ranging from sagging skin to acne to pigmentation. It could be a slight disappointment when looking in the mirror, a comment made by another person, or an emotional stress completely unrelated to looks at all.
Regardless of what it is, to truly succeed in this field, it is important for estheticians to identify those underlying triggers to integrate overall wellness. This can easily be achieved with a thorough consultation.
The initial consultation should be at least 45 minutes. This is where you get to know the client and develop their trust. Ask open-ended questions such as "What brings you in today?", "What concerns, if any, do you have with your skin?" and "When did you start to notice these changes within your skin?"
This will precipitate conversation, leading to finding out how the client came to make the appointment in the first place. Some clients may find it more difficult to open up, but building their trust and letting them know you truly care about their outcomes can have a huge impact on how they relate to you.
Know What the Client Needs...And What They Don't
Part of the wellness movement is excelling in customer service, but the term customer service is sometimes over-used. We can all provide exceptional service to the customer, but what does that truly mean? It means putting the client first at all times. This starts before they even walk in the door by identifying their primary concerns and objectives for the appointment, and making them feel special.
This happened to me recently. A client had been going through a tough time with the loss of her mother, and she felt she needed a procedure just to feel a little bit better. She seemingly didn't really care what she had done, she just knew she felt horrible and would do anything to feel better.
We finally decided that dermaplaning with a facial would be the best treatment option, to give her the boost of confidence she needed at that time. The facial was not going to bring her mother back or make her miss her any less, but heartache can show on the outside and make people feel even worse.
For some, feeling better can be receiving a skin care treatment or other cosmetic procedure; for others, it can be a simple compliment or a method of relaxation. As providers, it is important for us to be well-versed in client relations. Client relations, for the most part, is taught in esthetics school but should become more of a focus for estheticians to achieve the ultimate goal—making people feel better about themselves.
Balanced Lifestyle Education
Aspects of a gratifying lifestyle include physical, mental, emotional, environmental, spiritual and social components. These can be implemented by educating the client on the importance of a balanced lifestyle; doing so also will help to set one esthetic practice apart from another.
Implementation can be as easy as having referrals for specialists such as massage therapists, acupuncturists, nutritionists, yoga teachers and even life coaches. Find specialists in your area and try them out yourself, or get a reference from a trusted friend or colleague. If you want to promote overall wellness, education on all aspects must be provided. While estheticians can discuss the importance of stress reduction and basics on healthy eating, to truly improve one's lifestyle, an expert is needed.
Let the client know that beauty and wellness are intertwined. As you specialize in healthy skin, other professionals specialize on internal health. This shows the client that you believe in these practices to improve their overall well-being.
Adding Services
Another way to implement wellness is by adding it to current service offerings. Three things that can easily be put into a practice to provide a relaxing experience include aromatherapy, meditation music and herbal tea and healthy snacks.
Aromatherapy is a form of alternative medicine where natural oils extracted from plants are used to enhance psychological and/or physical well-being. It is often incorporated into facials, although a diffuser with essential oils in the waiting area of a medical setting can help induce a calm feeling.
Meditation music is already used during esthetic treatments but can be incorporated in medical settings as well. Clients can get nervous when coming in for a consultation or procedure, so having relaxing music in the background can help alleviate stress.
Providing healthy snacks shows that a practice understands the importance of caring for the internal self. Most offices offer coffee and water but communicating that beauty begins with health means that herbal teas and healthy snacks including fruit and nuts should be offered before the appointment instead of a plate full of cookies.
To take it a step further, providers can offer hand and/or neck massages while clients are waiting for another service. Also, monthly newsletters with tips on stress reduction and healthy eating will keep clients educated, and content can be gathered from referral providers. Events that incorporate yoga and meditation to address the physical and social aspects of well-being are a great way to keep clients engaged, too—not to mention a potential source of increased business from cross-referrals.
Be Well
Supporting and maintaining health is becoming more important to the consumer, as it should be in today's fast-paced world. The health and wellness industry is made up of beauty and anti-aging sales of $679 trillion, fitness and mind-body exercise sales of $390 billion, and healthy eating, nutrition and weight loss sales of $277 billion.4
It is not stopping there; wellness is the new thing amongst all generations. If it is good for your mind, body and soul—consumers want it. Clients are no longer looking for the quick fix, they are intent on caring for their bodies as a whole. Let's give the clients what they want and help to make the world a healthier, happier place.
REFERENCES
(Websites Accessed Nov. 16, 2015)