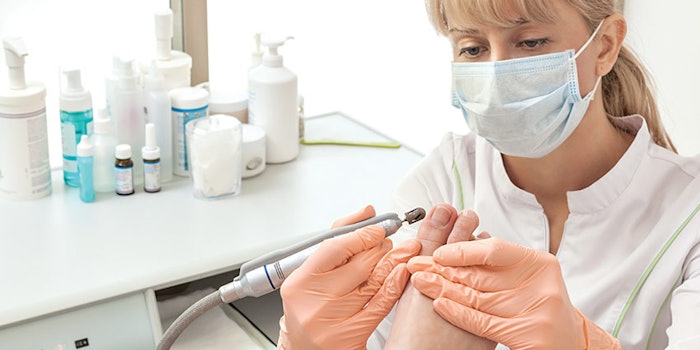 I am often asked, "What exactly is a medi-pedi, and how does it differ from a regular pedicure or a medical pedicure?" To answer this question, we need to go back and compare pedicures and the clients receiving them in history versus today.
Pedicure History
Fads have come and gone in the spa industry, but real change has come about by trends, cutting-edge product technology and evolution of services. Being in the pedicure industry for over 30 years, I have seen several changes, most notably in the past 10 to 15 years. Up until recently, the pedicure service was 20 years behind the rest of the beauty industry, and, in some cases, the pedicure service is still lagging.
For many years, the pedicure was simply a manicure on the feet–shape and buff the nails, light file on the bottom of the feet, massage and polish. At the time, it was seen as a luxury service for the higher-income, middle-aged client. For salons and spas to compete with one another, the advent of spa pedicures came along with the addition of scrubs, masques, scented lotions and even custom blends of essential oils. Each salon and spa had its own signature service; however,
the emphasis was placed on the feel-good aspect with little regard to the health and well-being of the feet.
The demand for pretty toes became the "norm," thus creating a need to cover up the nails with polish and lacquers, especially if they were lifted, discolored or thick. In fact, today's technicians use gels, acrylics and light-cured polishes on the toenail often with little regard to the health of the nail because of the client's demand for the perfectly-polished look. This can leave the toenails traumatized, dehydrated and damaged, especially when combined with our choice of fashion shoes, specifically high heels and narrow toe boxes.
A Changing Client
The main stream of spa culture is no longer just for the rich, but rather for all walks of life. Anyone who needs human touch and quiet time is looking for spa services with a growing emphasis on pedicures.
The buff and polish style of a pedicure service is becoming a thing of the past as the need and desire for result-driven services come to the forefront. Why is there this driving need for change? Customers have changed, lifestyles have changed and the feet are no longer a forgotten entity to be hidden in shoes and ignored.
Millennials are looking for immediate gratification and authentic services combined with value. To the teen and college group, getting a pedicure is almost like getting a haircut. The baby boomers are looking for services with results as well as services for their elderly relatives. The client spread has increased, making customers ages 4 to 100 all wanting pedicures.
The Need Is Great (and Getting Greater)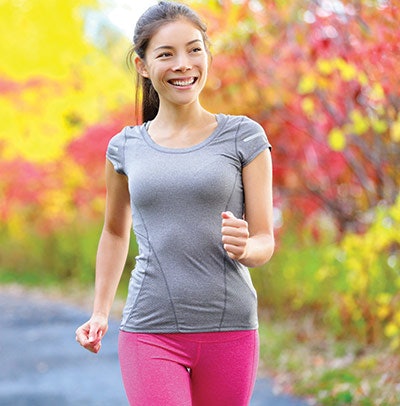 It is estimated that 85% of the U.S. population have a foot-related problem. Unresolved foot problems can have unexpected and serious consequences. Unfortunately, most people believe their issues cannot be helped or are a sign of growing old.
Today we live in a fast-paced, high-stressed, super-sized lifestyle that revolves around continually multi-tasking and being in overdrive while often ignoring health-conscious decisions. Technology has created a need for immediate responses, leaving workers with little down time to decompress. This rapid lifestyle drives us to fast food restaurants and drive-through windows where it becomes easy to supersize everything. This, in turn, creates a society of obesity and an increased risk for diabetes. Not only is our nutrition bad, but, typically, we have limited activity. The general population used to take 10,000 steps per day, but with an increase in the use of electronics and technologies that number has dropped to under 6,000 steps per day. Walking is the best exercise for our feet. It contributes to our general health by improving circulation and controlling our weight. With little daily movement, there is an increased risk of poor circulation in the lower extremities. There is little wonder why we see so many people from all walks of life with foot issues today.
How Important Is Circulation?
Circulation plays a major role in the function of our skin on our feet, specifically the venous system. The venous breakdown in the lower extremities is known as chronic venous insufficiency (CVI). Our lifestyles are the greatest contributor to developing CVI.
The venus insufficiencies lead to a disruption in the function of the skin, breaking down the skin at an intercellular level. With no capillaries in the epidermis, the skin is nourished by diffusion from the capillaries in the underlying dermis. If the capillaries are compromised, proper blood supply and nourishment cannot be provided to the epidermis of the skin. Impaired elimination of metabolic waste due to the CVI impairs the sweat glands, diminishing sweat production on the bottom of the feet. The tissue disturbances further cause a breakdown of the lipids that are responsible for holding the cells together. The breakdown of the lipids causes hydro-lipid film to break down, leading to transdermal water loss. The skin loses elasticity and has less potential for regeneration. The intercellular water loss compromises the integrity of the skin leading to micro lesions, i.e. dry skin. Micro lesions are a portal of entry that can lead to skin issues such as tinea pedis. The skin eventually becomes thinner with less potential for regeneration and a high risk of infection.
The Medi-Pedi Difference
A medi-pedi is a result-oriented and specialized service. It is not to be confused with a medical pedicure. The medical pedicure is performed by a foot care nurse or a technician working under supervision of a podiatrist or medical doctor. Pedicurists working on their own or in salon or spa environment without the supervision of a medical professional should only provide a medi-pedi or wellness pedicure. The differences between standard pedicures and medi-pedis are outlined below.
Consultation. A medi-pedi is a wellness style of pedicure where the technician performs a complete client consultation and evaluation of the foot, lower leg, nails and skin before commencing the pedicure service. This evaluation is updated with every client visit. In addition, records are kept on all clients including consultation and notes on each visit.
Customization. The pedicure service is based on this evaluation. For example, if the lower limb exhibits signs of CVI, the water temperature of the foot soak, length of time the feet are soaked and type of massage must change.
Sensitivity. Feet are soaked for no more than five to seven minutes and are not returned to water. Also, aggressive, acidic or abrasive products are not used on the skin of the foot including harsh scrubs. The type of massage is done based on the medical condition of the client and lower limb evaluation. For example, deep tissue or hot stone massage are not safe for seniors or clients with diabetes.
Sanitation. Only professional, fully sterilizable or single-use, disposable implements are used. Electric files are used with European-style, pedicure-only bits. Excess cuticle is removed using an electric file or single use, disposable buffers without cutting into or pushing back cuticles.
Technician Knowledge
To provide this service, the technician should have advanced foot care education. This education gives the technician in-depth information on how to perform a medi-pedi and includes:
The use and understanding of proper sanitation, disinfection and sterilization;
Understanding skin physiology of the feet and lower limbs;
Recognizing different skin and nail conditions on the feet;
Recognizing causes of recurrent skin and foot problems;
Understanding structural deformities and recommendations for proper footwear;
Diabetes education for changes on the foot and the leg;
Senior and geriatric education on implications and pedicure procedures;
Products to recommend for home maintenance;
When to refer clients to other health professionals;
Pedicure techniques; and
Specialty services such as toenail correction and toenail reconstruction.
Medi-pedis are clinical. Therefore, the technicians must follow the three Rs of foot care, which are:
Recognize skin and nail disorders;
Recommend appropriate "pediceutical" home care products; and
Refer to the appropriate medical professional, when appropriate.
If the technician proceeds without practicing the aforementioned guidelines, it could have catastrophic results leading to infection and/or ulcerations. Technicians must have a thorough understanding of sanitation, disinfection, and sterilization and use either sterilizable implements or single-use disposable items.
A Customized Solution
Pedicures are no longer the luxury service of the past, but they have become a necessity and part of today's wellness lifestyle. However, with all of the foot conditions today, pedicures are no longer a one-size-fits-all type of service. This gives rise to the need for a customized pedicure solution—the medi-pedi. Providing this service can not only make you competitive in the market, but it can also ensure long-term clients.