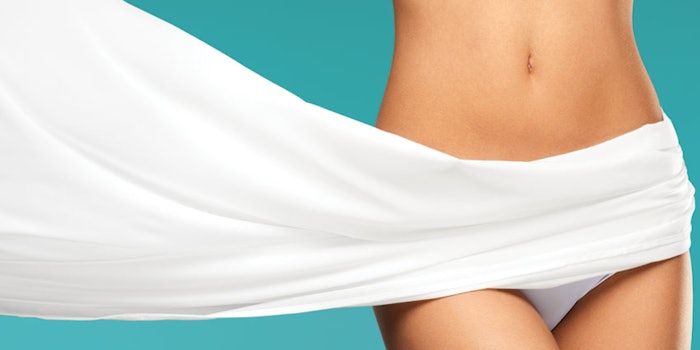 Typically, medical esthetic practices specialize in treatments that are designed to improve the ways people look to the world at large. From injectables and microneedling to fat sculpting and laser hair removal, most treatments administered at medical spas produce results that others can notice during the course of a regular day.
However, in recent years, some medical spas have begun performing procedures of a more private nature—treatments in which the results are not visible to anyone but the patient's most intimate acquaintances. To paraphrase an industry professional I know, "You've done the face, you've done the breasts, you've done the stomach—there's really only one other place to go." In that sense, this is a somewhat natural progression.
What are these treatments, why are they becoming popular, and are they services that your medical spa should consider adding to its menu? Read on to discover more.
Vaginal Rejuvenation
In the past year or two, the popularity of feminine rejuvenation procedures has risen precipitously. Of course, plastic surgeons have been performing procedures such as labiaplasties and vaginal reconstructions for many years; however, the advent of laser technology and the progression of restorative techniques has allowed vaginal rejuvenation to be performed in a non-invasive, relatively pain-free manner in medical esthetic practices rather than operating rooms.
Benefits. The vaginal rejuvenation procedures offered at medical spas are much faster than surgery in terms of both treatment and recovery, and they transcend the esthetic field by providing patients with genuine medical benefits, such as addressing incontinence, preventing leaking and stimulating lubrication.
What's been surprising to me and many of the medical esthetic professionals with whom I talk is the effectiveness of these treatments, which is reflected in overwhelming patient satisfaction ratings. For example, vaginal rejuvenation was given a a 91% "worth it" rating by RealSelf.com users, which is impressive given the relatively high cost of these procedures.1 Few in the industry could have predicted such an overwhelmingly positive reception for these treatments.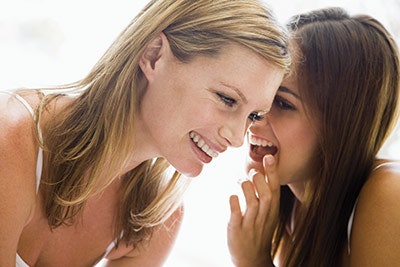 Body confidence. Part of what makes this possible is an evolution in women's discourse about their bodies. Women, particularly those of the millennial generation, are much more comfortable talking about their more intimate areas than they were even 10 years ago, which has helped this particular section of the industry grow a great deal. The explosion of social media has also played a role in the relatively widespread acceptance of vaginal rejuvenation. Whereas in the past, thoughts about such procedures would have trickled out via word-of-mouth and perhaps beauty magazines, today people can find as much information as they want about them online and by reading testimonials from influencers they follow on social media. It is a total game-changer.
Practicioner scope. Despite the ease with which this treatment is administered using modern laser devices, it is important for medical spa owners and operators to remember that it is a medical procedure and not a procedure that a nurse or esthetician should be performing without a doctor's supervision. This also means that a face-to-face consultation must be conducted prior to treatment. Vaginal rejuvenation isn't something that women should take lightly because, although patient satisfaction is typically very high, this is a relatively new procedure, so the amount of information available about it is somewhat limited.
Adding to the menu. When medical spas ask if they should add this procedure, I tell them that it is popular, it can be profitable, and once you establish it in your practice, it often becomes easy to sell. In the natural course of conversation during other treatments, the providers performing the procedure become therapists of sorts. I've heard anecdotally that when a provider talks about vaginal rejuvenation's benefits, it's common that patients in such settings are convinced to try it.
However, vaginal rejuvenation is not right for every practice. It represents a shift away from the relatively simple world of injectables and fillers to an entirely different part of the body, and it adds a new vertical to your practice. Furthermore, the equipment required to perform it is expensive—in some cases, extremely expensive—so chances are your practice will need to make some sort of a capital investment. Finally, you need to make sure that you have the marketing tools and the infrastructure in place to make it work. This is an investment, and if your practice is not comfortable treating it as such at the outset, you probably should not. All that said, vaginal rejuvenation does not appear to be a trend or a fad and, as the technology continues to improve and the word gets out, it's only going to get more popular.
Vajacials
Whereas vaginal rejuvenation provides therapeutic results within the patient's body, the "vajacial" offers a treatment for the outside of this particular area. A vajacial is a procedure that is typically performed a few days after waxing to address ingrown hairs and other skin conditions with the application of various scrubs, lotions and gels. It first came to prominence in 2010 when it was initially offered by Stript Body Wax of San Francisco (and subsequently mocked by Jezebel), and its popularity has increased in recent years.
Benefit. Generally speaking, a vajacial does not provide any sort of lasting change, certainly not when compared with vaginal rejuvenation. However, it does not present any real risk to patients either, given that it is entirely cosmetic in nature. It does tend to effectively address the problem it is meant to solve.
Adding to the menu. From the point of view of a medical spa, it can be profitable. It does not typically require a consultation or initial exam, and it can be performed using materials that practices likely already have on hand. However, it can be somewhat tricky to market, partially due to its silly and somewhat off-putting name, and it does require a certain amount of training to perform. Medical spas considering providing this service should ask their existing customers if it's something they might be interested in, and then proceed accordingly.
Scrotox
If you think that women are the only medical spa clients engaging in treatments to their intimate areas, think again. In recent years, more and more men have been undergoing a procedure known as "scrotox" to alter the appearance of their nether regions. Scrotox is exactly what it sounds like—a botulinum toxin injection into a man's scrotum. The application of a neurotoxin relaxes certain muscles that would otherwise naturally contract to bring the testicles closer to the body when they get too cold to effectively produce sperm.
Benefits. This causes the testicles to hang lower (which some men desire) and appear less wrinkly for as long as the neurotoxin remains effective—approximately three to four months, in most cases. Of course, this can adversely affect sperm production, but that may not necessarily be a concern for the men undergoing this procedure.
Practitioner scope. Providing scrotox treatments will require a certain amount of training for the staff members performing it. Unlike a vajacial, this medical procedure will require an intake exam and proper supervision will be required for those performing it. Of course, those performing it must be operating within their license's scope of practice.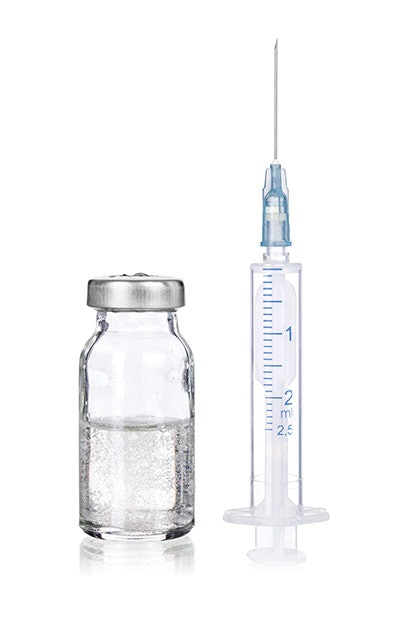 Adding to the menu. Although this procedure has grabbed some headlines (it certainly doesn't lack for shock value), in truth, it is not exactly a widespread phenomenon. It has achieved a faddish success in Europe, but if you ask plastic surgeons and medical spa operators across the United States, it's unlikely that you will find many who say they are performing a lot of these procedures. When you consider that procedures for men account for only around 9% of the money spent in the medical spa industry, and that the number of men interested in such a procedure is likely a small fraction of that, it stands to reason that this is not a huge money-maker.
That said, a growing number of men have been asking about scrotox, and it likely will cost a medical spa very little in terms of overhead because it uses the same neurotoxin as in more traditional treatments.
As you can imagine, it is somewhat difficult to market scrotox treatments, particularly since the male market for medical spa treatments is so small to begin with. Consider your clientele when you're deciding whether or not to add scrotox to your menu of offerings.
Right for You
Ultimately, you may determine that none of these intimate offerings are right for your medical spa. Vaginal rejuvenation has delivered life-changing results to many clients, but its growth has been somewhat slower than anticipated, and it requires a fairly significant investment for equipment. Vajacials and scrotox are niche services that can be difficult to market, but they don't require any significant buy-in and, if your market happens to be right for one or the other (or both), you could make good money providing it. Speak to your clients to determine if they might be interested in any of these treatments—you might be surprised by what you learn.
References