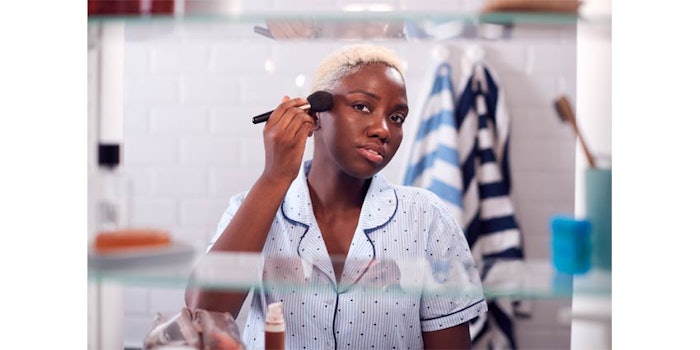 Experts consulted by Healthline outlined a three-step makeup finishing technique to assist uneven skin tone issues.
According to the report, instead of layering on powder, the key to a smooth look lies in using minimal makeup along with a precise technique.
1. Start with a primer.
Primer has several jobs, including smoothing out fine lines, soothing dry patches, evening out skin tone, minimizing pores and controlling shine.
2. Use a lightweight foundation and a heavier concealer.
A lightweight foundation and heavier concealer will provide a more natural look than high-coverage foundation, while still covering up spots and scars.
3. Finish with a light powder and a setting spray.
Use a light powder on shiny areas of the face as needed and try a setting spray that will hold makeup in place without emphasizing uneven areas and over-drying the skin.