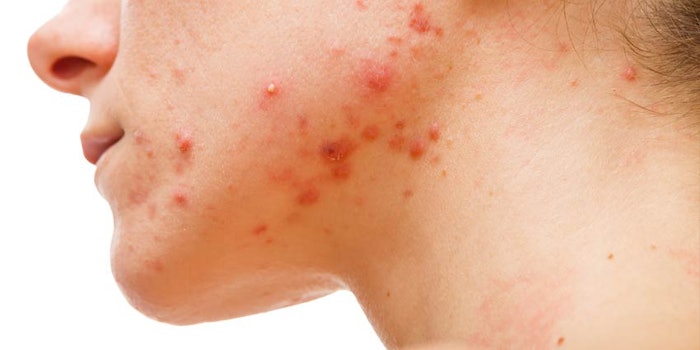 A recent study has proven that nitric oxide is safe to reduce acne when lowering inflammation and killing microorganisms. The phase one study, conducted by Novan Therapeutics, assessed the pharmacokinetics and safety of the company's SB204 gel on 18 subjects with moderate to severe acne vulgaris.
Subjects received SB204 8% or a vehicle gel twice daily on their chests, backs and faces during the first five-day treatment period. Serial blood samples were collected on days one and five and analyzed for systematic exposure. After nine days, subjects received the alternate treatment over five days with the same blood sampling schedule. Plasma samples were analyzed for hMAP3 by liquid chromatography-mass spectrophotometry instrumental analysis and for nitrate by liquid chromatography.
Of the 10 females and eight males who enrolled, 16 completed the study. Both the active and vehicle gel left no changes in hematology, methemoglobin, chemistry or other labs. Additionally, treated subjects showed no difference in nitrate concentration and showed no safety issues.
According to the company's results, plasma nitrate levels were bioequivalent in subjects treated with the vehicle gel or NVN1000, a nitric oxide-releasing drug in SB204. The outcome also proved subjects utilizing SB204 8% under maximal use conditions were not associated with systematic exposure to hMAP3, a marker to NVN1000.
After these results confirming the safety of the nitric oxide gel, the company will move forward with phase two testing on 200 patients, expected in latter 2015. The phase three clinical trials are expected in 2016.