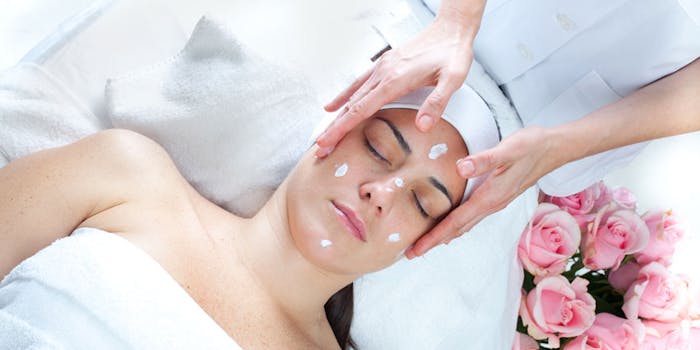 The American Academy of Dermatology notes that 14 million people are living with rosacea. To better understand rosacea treatments in the spa, Skin Inc. discussed this topic with Franziska Ringpfeil, M.D., founder of Ringpfeil Advanced Dermatology.
Skin Inc. (SI): What are some common misconception of rosacea?
Franziska Ringpfeil (FR): Others might think that a person with rosacea might not be taking care of her/his skin. Some might think that rosacea results from excessive alcohol consumption.
SI: What are some treatments for rosacea?
FR: Sun protection and sunscreen, hydration inside and on the skin, laser or light based treatment for lasting reduction of background redness and flushing, topical creams for temporary reduction of redness and flushing, topical anti-inflammatory or antimicrobial agents to tame inflammatory flares, saline eye drops, medicated eye drops or oral anti-inflammatory antibiotics and laser surgery for overgrown oil glands on nose are all possible treatments for rosacea.
SI: How can spas (day spas, resorts and medical spas) help clients who have rosacea?
FR: They can hydrate the skin with custom or specialized facials and low-percentage glycolic acid peels to force hydration. They can advise their clients not to scrub their skin, especially when skin shows small red bumps or feels sensitive.
SI: What products can spas include for retail that can aid their clients who suffer from rosacea? 
FR: Makeup and sunscreens that are mineral based; topical products that contain hyaluronic acid, which forces hydration; topical products with niacin to reduce redness; topical products with prebiotics to reduce inflammation; and very gentle cleansers can be recommended. In general, less is more. A person with rosacea should not frequently change skin care lines.
SI: Are there any other conditions or symptoms that are often associated with rosacea that spa professionals should be aware of? 
FR: There are no specific conditions that are associated with rosacea. However, several factors can influence it. Flushing, which is a temporary increase of facial redness, can occur in response to anything that widens our blood vessels such as heat, sun, exercise, hot or spicy food or beverages and alcohol. It can also occur with anxiety. Consumption of white wine and high percentage liquors have been associated with more pronounced rosacea; however, the sulfates in red wine can lead to flushing, too. Organic red wines might present an alternative inflammatory rosacea, which usually has small red bumps or even pustules on the skin that can resemble acne. This can occur with emotional or physical stress as well. Regular practice of yoga, meditation or exercise can help balance emotional stress. Taking care of the body and overcoming illness or pain does the same for physical stress.