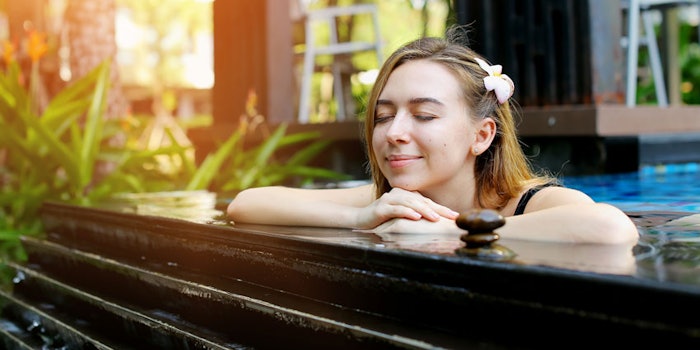 Everyone is looking for at least a little bit of relaxation and rejuvenation coming into 2021, as well as some sense of normalcy. With that in mind, check out the top four treatments from Dubai and Abu Dhabi that are sure to inspire your own menu's offerings. Emirates Woman agrees: These services will bring on the rest, relaxation and rejuvenation that clients are clamoring for.  
1. Magnesium Full Body Massage
Anantara The Palm Spa in Dubai: This Thai-inspired resort spa has an "unending" philosophy, meaning that treatments are designed to leave a lasting effect on guests. The Magnesium Full Body Massage combines magnesium and a deep full body massage to allow guests to feel like a weight has been lifted off of them. Magnesium's wealth of benefits include its seven macro-minerals, which contribute to bone health, nerve and muscle function, energy promotion and a healthy immune system.  
2. Inhibit Face and Neck Lift
SENSASIA Stories at the Kempinski Hotel Mall of the Emirates in Dubai: This spa aims to provide a sense of escapism with a hushed and completely customizable spa experience. The Inhibit Face and Neck Lift treatment combines the Inhibit range of professional products with advanced facial massage techniques to effectively soften wrinkles and rejuvenate the skin. 
3. Rapid Transformational Therapy
The Hundred Wellness Centre in Dubai: This facility encourages guests to transform their physical, mental and emotional health through holistic practices, natural medicine and positive nutrition. Rapid Transformational Therapy combines hypnotherapy, psychotherapy, NLT, CBT and neuroscience to target emotional and psychological pain, reframing core beliefs, values, habits and emotions that are set deep in the subconscious. 
4. The Ultimate
The Spa at the Palazzo Versace Hotel in Dubai: The Spa aims to provide guests with a lavish experience. The treatment called "The Ultimate" gives guests the opportunity to unwind in seven hours and indulge in five of the spa's most luxurious treatments. The day includes a chauffer who picks the guest up from their home and brings them to breakfast at the Giardino Restaurant. Next, they receive the signature Hammam followed by the Ceremonial Massage. A two-course meal is included, as well as a rejuvenating facial, blow-dry and classic mani/pedi. Champagne or a mocktail concludes the experience.