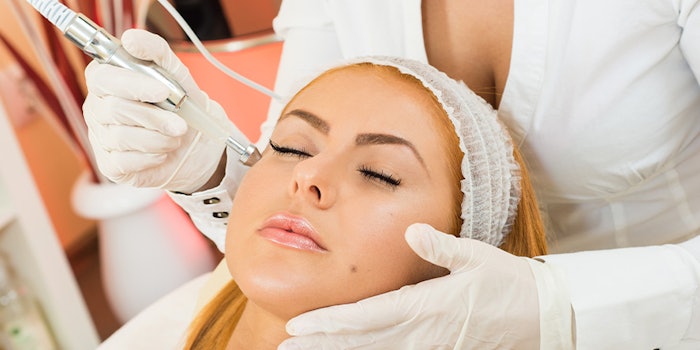 Lisa Harris Skin Science in Weybridge, United Kingdom, is one of only a handful of clinics that offer the Collagenwave in the UK and is where celebrities such as Kylie Minogue have been treated, per Surrey Life.
Related: 6 Best Holiday Spa Treatments in Hong Kong
The treatment works by using radio frequency and ultrasound waves to heat up the skin, encouraging fibroblasts to produce new collagen and elastin.
For those who can't make it to the salon, Lisa Harris has just launched a Surrey-wide treatment drop-off service, which includes a mini facial and the collagen boosting LED. 
A course of six to eight treatments is recommended to see lasting results. Collagenwave treatments start from £25 and at-home treatments start at £100.