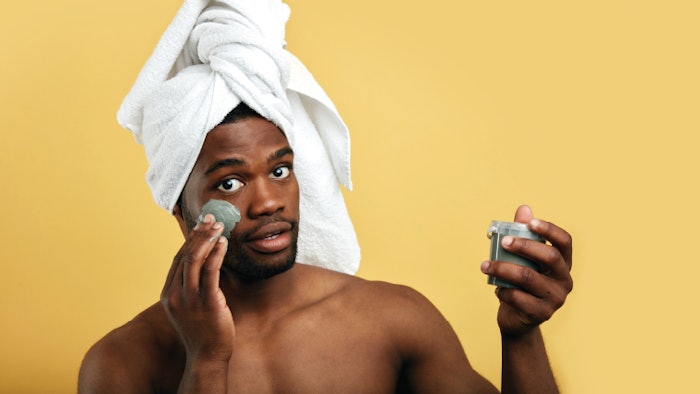 Pre-conditioning the skin is the process of using prescribed home care products to prepare the skin to be at its healthiest for facials, resurfacers, chemical peels and laser resurfacing treatments. It plays a role in ensuring that the skin does not experience adverse reactions during more aggressive treatments. All of which contradict the reasons why people get treatments.
A Perfect Partnership
It is critical to educate clients on the importance of committing to a comprehensive home care regimen. This also keeps your clients compliant and accountable during the process. The fact is that 80% of achieving skin care goals occurs at home, and only 20% in the treatment room. Dehydrated skin is the most reactive during more aggressive treatments.
Clients want what they want, when they want it, but often, their skin is compromised and not well primed to experience result-oriented treatments. Skin health optimization is about priming the skin with a comprehensive home care regimen that is designed to nourish, restore and rebalance the skin to its natural flora. This process ensures that the skin is thoroughly hydrated and has a healthy lipid barrier.
Related: The Best Skin Prep Methods for Makeup Application
The Importance of Hydration
When it comes to hydrating the skin before a treatment, on of the major benefits is that it helps to achieve non-compromised skin during and afterward. Other benefits include:
Evens out and reduces thickness of the Stratum Corneum,
Increases hydration levels within the skin and prevents trans epidermal water loss,
Enhances re-epithelialization (the process of creating a new skin barrier), which is an essential component of wound healing,
Limits skin reactions during treatment,
Offers better, longer lasting results,
Balancing pH of skin,
Helps to yield the best treatment results,
Reduces the risk of erythema,
Reduces the risk of post-inflammatory hyperpigmentation,
Decreases healing time, especially during the healing process of a chemical peel.
Thinking Skin
Additional steps to the four-step home care regimen include incorporating exfoliation and a repair serum. These address the clients' skin conditions and stimulate cell turnover. Sometimes clients have multiple conditions. This might be: pigmentation (hyperpigmentation or hypopigmentation), melasma, chloasma, age-spots, photo damage, post-inflammatory hyperpigmentation), acne, acne scarring, fine to deep lines and wrinkles, dehydration, loss of collagen/plumpness, loss of elasticity/sagging skin, rosacea, sensitive skin and so on.
Another important aspect to preconditioning the skin is factoring in higher Fitzpatrick skin types, IV, V and VI. These higher Fitzpatricks need the incorporation of tyrosinase inhibitors to suppress the production of melanin during more aggressive treatments such as resurfacers, chemical peels and laser treatments. This is to prevent post-inflammatory hyperpigmeptation and hypopigmentation.
Continue reading about prepping the skin for facial treatments in our October Digital Magazine...
Internationally accredited licensed Advanced Aesthetician, Massage Therapist, Eyelash Specialist and Yoga Teacher for over 18 years, Ntuthu has passion and a wealth of knowledge and technical experience from basic aesthetics education to advanced treatments and modalities. She uses her communication skills in content and curriculum creation, program development and implementation to train skin care professionals. A former Master Aesthetics Educator and I.T.E.C. Examiner, Ntuthu strives to elevate treatment standards to empower the skin care professional on a global scale.