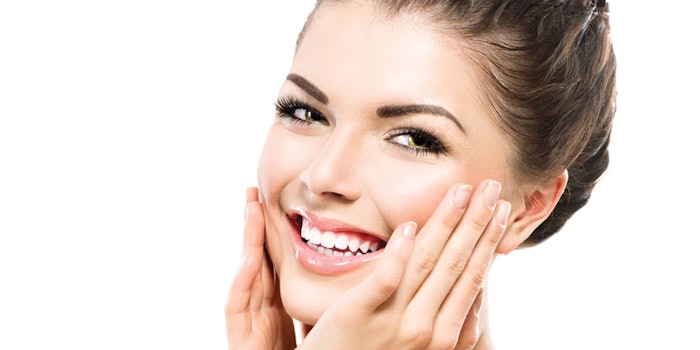 Ask any Gen Z or iGen girl how they'd like to celebrate their birthday, and the answer today might be "spa party!" Long gone are the days of going to the movies and having cupcakes; we've even moved beyond the mani/pedi and graduated to beachy wave blowouts and skin treatments. Don't for one second think they don't have spending game; when you combine their own and some of their parents' money, teenagers control an annual purchasing power of $208.7 billion dollars. Beyond yearly spa-rties, how can you attract more of this significant demo to your spa or skin center on a regular basis? What are they looking for? How do you win their approval, and is it possible to gain their loyalty? Here are a few simple ideas on how to customize your offerings to meet their needs, other than offering snacks and free wifi.
1. They Want an Experience That They Can Broadcast.
In interviews with teens, as well as millennials, it was found that they prefer to spend money on experiences rather than stuff. This group is practical too and don't have much interest in luxury goods; they specifically want experiences they can broadcast on social media. Consider that many have owned a phone from age 11 and spend about 6 hours a day on it. In fact, 42% say social media has a direct impact on teens' happiness—which is more than 10% higher than millennials.
Takeaway. Brainstorm with your team about what unique teen experiences you can offer from check in to check out, from hosting a teen skin pop-up event to services and Instagram competition ideas. Ensure your social pages, website and physical location visually relate and appeal to this group. Your menu needs to call out teen specific treatments and service bundles customized for groups. Don't think about taking their phone away, learn to benefit from it. Have a spa selfie station with good lighting and props and get the selfies and snaps taken care of pre- and post- treatment. For example, a fun visual highlight could be when the mask is on. Make sure they are also following and tagging your business, display and keep handles, hashtags and surprise travel size gifts handy to make it enticing and effortless.
2. They Want to Make Their Own Choices.
Teens look for ways to assert themselves and their independence; they want to make their own choices that reflect and define the identity they are creating. They are still figuring out their likes and tastes, and will appreciate an opportunity to drive part of the experience.
Takeaway. Let them make some of the decisions when they come in such as choosing their favorite Pandora channel to listen too. Provide them with a "pick 3" teen menu, where they can select the length of their treatment from a 10 min "fastfix" at the skin bar with their friends, or 30/60 minute treatment in the room. Perhaps the choice lies in touch therapy where they get to decide what body part gets massaged for 10 minutes (feet, scalp, back, arms or face). Let them choose between gadgets or just purely hands-on, and ask if they prefer hot or cool tools or gelloid masques. You are still in the driver's seat in regards to what professional products are right for their skin, but they get to customize their treatment just like their cold pressed juice or frozen yogurt toppings.
3. They Need a Skin Coach.
Breakouts and acne play a significant part on a teens healthy self-esteem. The American Academy of Dermatology (AAD) reports that acne is by far the most common skin complaint amongst those in the 12 to 17 age bracket, affecting all at least occasionally. But while they can find smoky eye tips from their favorite Youtube star, getting the facts on how to take of their skin and treat pimples isn't so easy.
Takeaway. Being equipped to treat teenage clients with acne is high on our radar. We are well-versed in the diet and lifestyle triggers and what ingredients need to be vetoed out of their regimen. But we need to make ourselves more available and share these vital nuggets of teenformation. Offer and schedule after school, clear skin lessons, set up a skin bar for six and serve up a daily regimen: foaming, medicated cleanser; spritz toner; gentle scrub; a pimple- treating masque and an oil-free moisturizer with SPF.
Now guide them "hands on style" through the simple steps. Provide plenty of warm wipes, headbands and mirrors, and show them how to dispense, apply and remove while verbalizing the do's and don'ts of achieving clear skin. Instagram these tips later, and let them snap every second.
References
1. www.piperjaffray.com/3col.aspx?id=4035
2. www.businessinsider.com/teens-arent-into-tiffany-and-luxury-brands-2016-1
3. www.businessinsider.com/what-teens-are-like-in-2016-2016-1