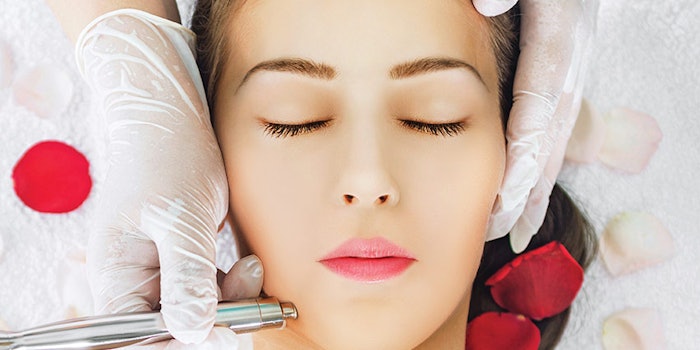 There are some inventions that stand the test of time. Their usefulness lives on well beyond their creation, gracing generations with their ingenuity and efficiency. In the esthetic industry, professional-grade microdermabrasion is one of those inventions.
For more than a quarter century, microdermabrasion machines have been a favorite of skin care experts and spa clients worldwide. Over the years, microderm systems have been subject to several innovations.
The original units featured a stream of aluminum oxide crystals paired with vacuum. Later, devices would feature a variety of exfoliation methods including the proven aluminum oxide crystal method. Consumers could also choose from diamond wands, sodium bicarbonate, flower or botanical particle abrasion as well as facial acid and water combinations.
With a plethora of devices to choose from the message was clear, advanced exfoliation is an essential element of most professional skin care treatments and microdermabrasion is the preferred tool.
Exfoliation Benefits
Exfoliation, the process of removing dead skin cells, is key in many anti-aging, acne and skin brightening programs. The many benefits that exfoliation provides can truly improve multiple skin conditions; however, aspects of exfoliation are especially important to
specific types.
Skin has a natural cell turnover process in which it sheds its outermost layer every 28 days. As we age, this process slows and dead skin is left to clog pores, dull appearance and create poor texture. Additionally, not everyone's skin cell turnover process functions as intended and may require more or less exfoliation depending on the condition.
Read more on the 8 reasons microdermabrasion is here to stay in the spa in our Digital Magazine...