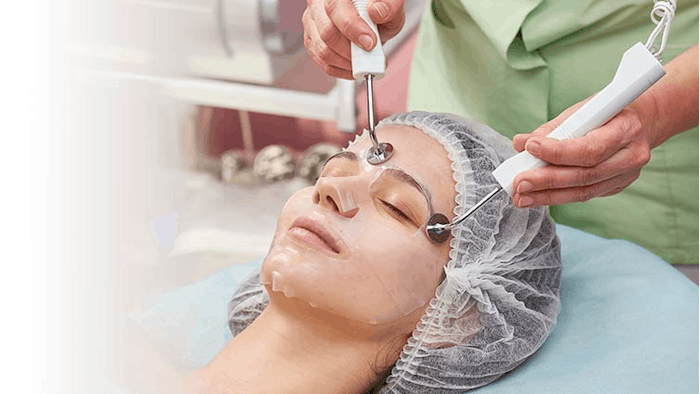 As business owners and skin professionals, we've had to endure plenty of challenges these past couple of years. Now, as we get back into the service groove, we are logging some serious hours as we piece back our businesses to regain lost revenue. If there is something we have all learned, it's that staying engaged, curious and passionate about skin is unachievable if we are using lackluster, subpar products and our technology offering comprises of a rusty old steamer, chipped galvanic rollers and tired high frequency units. These original esthy school staples will not be lighting anyone's fire, especially your own! And while your miraculous hands-on massage techniques are highly desired after this human touch drought, to entice the reluctant "still on the fence" client back in, we must offer something fresh, exciting and intriguing on the menu.
With so much available to us today and every gadget literally at our fingertips, we must look at new ways to power up your menus and make services enticing, captivating and Instagram worthy. If there is one category of product that continues to skyrocket in sales and consumer interest, it's masks, from traditional to saturated, infused sheets to high impact hyaluronic jelly options, there has never been more to select from. Combine these with some skin stimulating technology to boost effects and result longevity, and you certainly will grab your client's attention! Here are some tech, product and mask pairing options to consider.
Ultrasonic and Microsonic Tools
One of the most beloved technologies with pros and clients alike is the ultrasonic spatula. This versatile "swiss-army knife" technology is so multifunctional, you'll work it in to multiple steps of your professional service. The most modern units are cordless, rechargeable, come with a handy holder and are also water resistant. Professional grade, weighted versions are made of durable alloy construction.
From skin cleansing, exfoliation, removal of impactions and enhanced mask and serum application, its multifunctional application is somewhat limitless. To expedite results and effectively deep cleanse and exfoliate, ultrasonic produces high speed vibrations or oscillations, with some units being able to deliver 28-30,000 Hz of ultrasonic energy.
Continue reading about mask devices in our Digital Magazine...
Annet King is vice president of business development for Bio-Therapeutic. She served as the senior director of global education at Dermalogica for 19 years and most recently as the vice president of global education for Elemis.
An unexpected error occurred: Cannot read property 'issue' of undefined