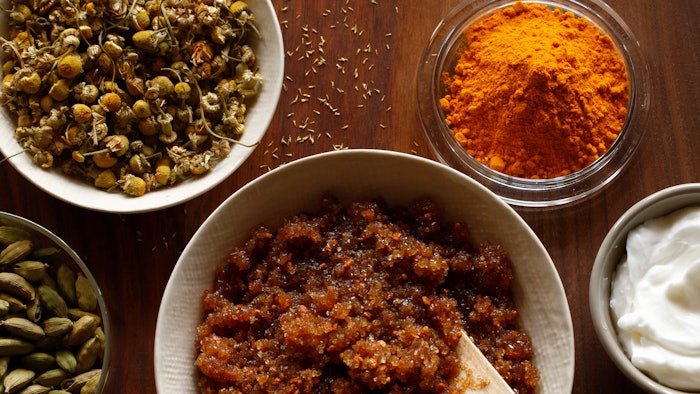 Photo Courtesy of The Spa At The Hotel Hershey
The Spa at The Hotel Hershey and MeltSpa by Hershey both offer one-of-a-kind chocolate treatments and rotating seasonal treatments that ensure nothing but sweet relaxation. This fall, the Hershey, Pennsylvania-based spas are offering seasonal treatments to help get skin ready for the cooler weather. The treatments include massages, body scrubs, body wraps and facials that are pumpkin-scented and inspired by fall.
Related: 6 Chocolate Spa Treatments
The Spa At The Hotel Hershey
The Spa At The Hotel Hershey, also known as The Chocolate Spa,  is a three-story, 40,000-square-foot full-service, European-style spa offering signature chocolate treatments and rotating seasonal treatments inspired by the scents of the season. During fall, the spa designs fall foliage in The Hotel Hershey's Formal Gardens that is viewable from guests' balconies. For the entirety of September, October and November, guests can warm up with pumpkin-scented spa packages and treatments such as a Pumpkin Spice Massage, Body Scrub or The Great Pumpkin Facial. Guests can also book the Fall Pumpkin Package to experience a full day of pumpkin-scented pampering.
The Chocolate Spa has four relaxation lounges throughout the spa and sweet refreshments like hot cocoa and double chocolate chip muffins made fresh daily, as well as cocktails like the Hershey's Kisses Signature Chocolate Martini at The Oasis, a restaurant exclusively for spa guests. Other amenities at the spa include steam rooms, saunas, an indoor pool and whirlpool, a fitness center and walking trails.
MeltSpa by Hershey
MeltSpa by Hershey is a day spa located in downtown Hershey and is the exclusive home to Hershey's dark chocolate treatments and sweet seasonal collections.
MeltSpa has brought back the Pumpkin Spice Collection for the three months of fall, with treatments including the Pumpkin Spice Body Scrub, Massage, Body Wrap, Immersion, Manicure, Pedicure and Pumpkin Whip Perfecting Facial. Fall spa packages and other classic spa services will also be available.
Other amenities include locker rooms and relaxation lounges and light refreshments like hot cocoa, tea, muffins and more.