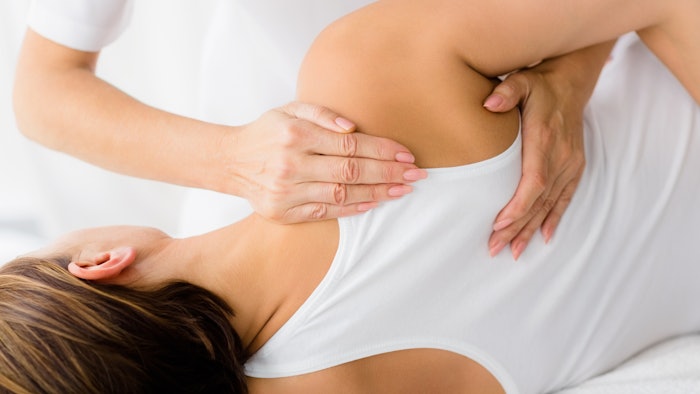 With summer coming to a close and everyone taking their last trips before school starts back up, your clients might have experienced a long car ride or two, recently. This means they are in need of improved circulation, reduced inflammation and regulated cortisol levels. Now's the perfect time to add these healing body treatments from spas at hotels across the East Coast to your service menu. 
Related: Acqualina Spa Adds Target Recovery Treatment
Rose at The Joseph, Nashville, TN
This summer treatment improves circulation and reduces inflammation from long periods of sitting during road trips. The anti-inflammatory service features CBD, menthol, camphor, aloe and a beet-cayenne extract. The treatment starts with a soothing foot soak following by a gentle exfoliation of the feet and lower legs, while receiving a tension-relieving hand massage. The legs are then treated with a CBD cream and masked with a stimulating Moor mud. The service is finished with a deep, soothing foot and leg massage that increases circulation and relieves soreness. 
Leaf Spa at Hotel AKA Brickell, Miami, FL
When driving long distances, our client's cortisol can rise to higher than normal levels. The Lavender Lemon Massage provides refuge and rest for road trippers. The reinvigorating treatment detoxifies the body and helps to heal the mind, body and soul. 
The Spa at the Inns of Aurora, Aurora, NY
The Magic Mend Arnica Oil treatment relaxes the mind and improves circulation. An add-on to the spa's extensive menu of Ayurveda-inspired massage and body treatments, the arnica application — using locally-made Magic Mend from Heartstone Herbal — is soothing and designed to relieve pain or inflammation that needs extra attention. The anti-inflammatory effects of the Magic Mend oil treats sore muscles that one might get from sitting too long. 
Island Spa at Caribe Royale, Orlando, FL
The boutique Island Spa allows guests to create a custom massage for whatever ails them. The personalized massage is created with wellness goals and areas of preference in mind, allowing guests to unwind from a road trip. The spa's therapists offer a variety of massage styles including reflexology, deep tissue, prenatal, Swedish, neuromuscular, stretching and more.