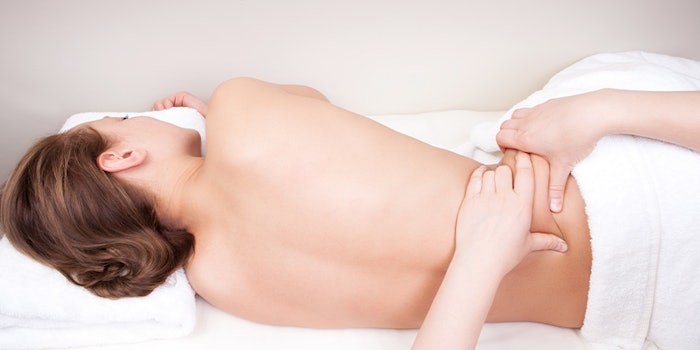 Acqualina Spa, by ESPA, located in Miami, Florida, has added a new treatment to its spa menu, incorporating the Hypervolt Bluetooth by Hyperice, per Yahoo.
Related: The Wave Garden Spa to Open 2021
The Targeted Recovery Treatment, created by Acqualina Spa director Catherine Davalle in collaboration with the Acqualina Spa therapy team, combines a tissue warming session with the Hypervolt tool. It is then followed by deep massage techniques on specific areas of concern using the ESPA warming Fitness oil and ends with a Cryo T-shock session to heal the muscles.
The treatment is available as a 50 minute session targeting the areas of the upper back or lower back or 80 minutes targeting the entire back and neck or legs. 
The Hypervolt Bluetooth and the Hypersphere Mini by Hyperice are also available for purchase at the Acqualina Boutique.
Guests who book the treatment will gain access to the Spa's amenities such as the Himalayan Salt Walls, an oceanfront outdoor spa swimming pool, sun deck, and heated jet pool with Roman waterfall.