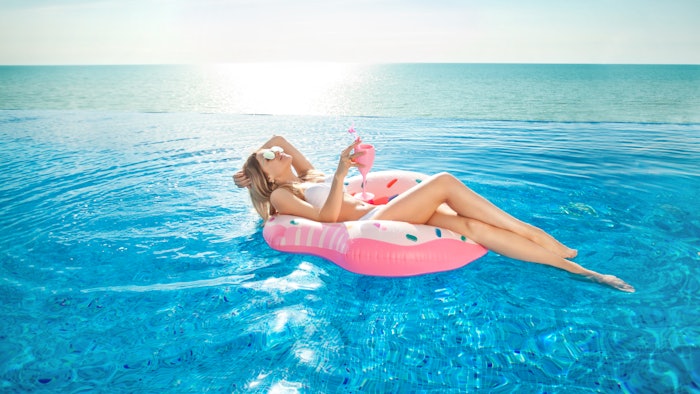 Many spas are offering special treatments for the entirety of May to get consumers ready for the summer. Some are offering new summer-themed treatments while others are offering special deals on signature favorites, including these five Bangkok-based spas detailed by Prestige Online.
Related: Unique Luxury Spa Treatments From Around the World
Quan Spa offers a Summer Refresh package including the 120-minute Journey to Renewal and the Summer Escape therapies and more traditional options like the Deep Renewal Massage and Aroma Fusion Massage.
Auriga Wellness is offering its Energy Booster, Body Escape and Rejuvenating Ritual x 111SKIN programs at a special rate with additional amenities like the vitality area and pool.
Sindhorn Wellness by Resense offers three wellness programs that are ideal for the beginning of the summer. The 60-minute Scrub & Vichy program exfoliates dead skin cells and washes them away with a pressurized Vichy Shower. The spa also offers a 60-minute Float Therapy program with a zero-gravity pool and a Wellness Balance program that includes a one-day pass for its gym and fitness classes, a thermal experience and the pool.
RAKxa Wellness has guests undergo a body assessment and then receive six individual RAKxa Jai and RAKxa GAYA treatments, three VitalLife treatments, healthy meals and access to all hydrotherapy areas. The spa also offers The Long Covid Recovery Package, which includes a 3-night stay in a Garden Villa with several medical and wellness treatments included.
i.sawan offers self-pampering treatments including a 60-minute Thai massage, foot massage, aromatherapy or Essence of i.sawan signature treatment. Since it is also a luxury nail salon, guests can opt for manicure and pedicure programs as well.