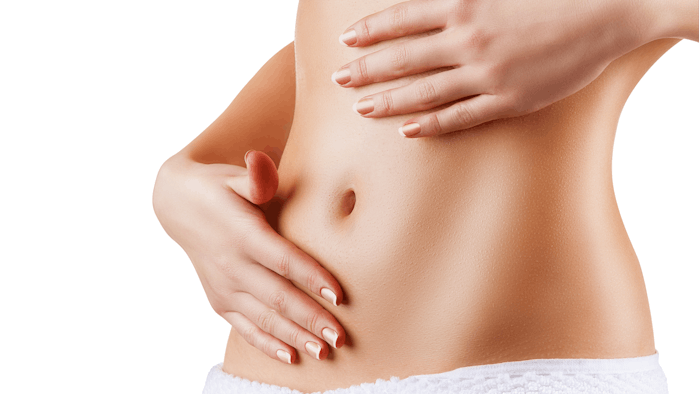 There is driving interest in body contouring treatments in 2022, specifically with the goal of tightening the midriff and stomach. Influences like retro styles coming back into fashion, celebrities and advancing technologies have led to increased attention towards the entire body. An article from Wall Street Journal explored the skin tightening trend and some body treatments that are influencing the beauty movement.
Related: Infrared Saunas in High Demand Among Spa-Goers
Consumers are looking for body treatments that stimulate collagen and increase elasticity like facial skin care. Many dermatologists and spas are noticing increased attention toward treatments that care for the entire body, both invasive and more surgical.
Shirley Madhère, plastic surgeon and founder of Jet Set Beauty Rx, told the Wall Street Journal that the most requested procedures in her Manhattan practice have been tummy tucks and liposuction of the abdomen and thighs.
One factor driving interest in body treatments is the increase in options and advances in treatments, even compared to a few years ago, according to Paul Jarrod Frank, a cosmetic dermatologist in Manhattan. Frank utilizes body-specific radiofrequency microneedling handpieces at his practice.
Emsculpt Neo is a noninvasive toning procedure at Le Jolie Medi Spa in Los Angeles. The treatment uses radiofrequency and high-intensity electromagnetic energies to tighten skin. The abdominal region is the most requested area for the treatment, according to the article.
Celebrity body types also influence beauty trends, with skin tightening being directly connected to the look employed by Beyonce and the Kardashians that make hips look pronounced and diminish waistlines.
In January, comedian Amy Schumer revealed that she'd had liposuction because of body insecurity. Schumer wrote on Instagram about the surgery and told The Hollywood Reporter that the motivation for the surgery was to make her feel good about her body. Celebrity transparency is significant to set realistic expectations for consumers trying to follow in the footsteps of their favorite celebrity.