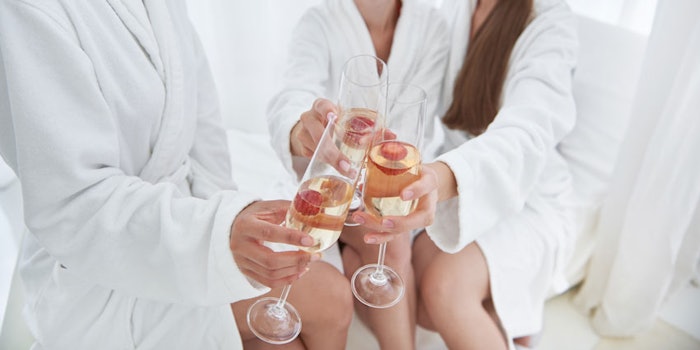 In the mood for some skin and tonic? The Ritz-Carlton Spa in Fort Lauderdale, Florida have opened up a spa menu until November 30, 2018 that combines happy hour with spa treatments. This specific spa menu is available to clients on Monday through Friday from 3 to 6 pm. The Ritz-Carlton teamed up with Jean-Pierre Belonni, head bartender at Burlock Coast, to develop this menu based off of the cocktails he created. 
There are three treatments to choose from on this menu with the option to bring a friend to any "happy hour" treatment and enjoy some special benefits as well as a complimentary gift. Every body polish treatment that is booked also offers a complimentary cocktail inspired by the treatment chosen.
"Happy hour and relaxation go hand in hand, so we wanted to combine the two for our Happy Hour Spa Menu. We took some of our most popular cocktails from our signature restaurant, Burlock Coast, and transformed them into body treatments to create this menu, only offered during the traditional happy hour timeframe." explained Norman Sarmiento, spa director of Ritz-Carlton Fort Lauderdale.
The Treatments
The Rum Punch Body Polish (50 min., $129), uses a butter rum scrub to exfoliate the body and finished the treatment off with a rum body lotion to nourish the skin. This treatment is paired with the rum punch cocktail.
The Caramel Bourbon Body Polish (50 min., $129) uses a caramel latte whipped exfoliator with caffeine and arabica bean extract, and it is completed with a hydrating bourbon cedar enriched moisturizer. This treatment is paired with an espresso martini.
The Strawberry Basil Martini Body Polish (50 min., $129) uses an organic vodka, basil, strawberry seed, sugar and rice bran oil exfoliator, which is followed up by a shea butter based moisturizer containing antioxidants to replenish damaged skin. This treatment is accompanied by a strawberry basil martini.