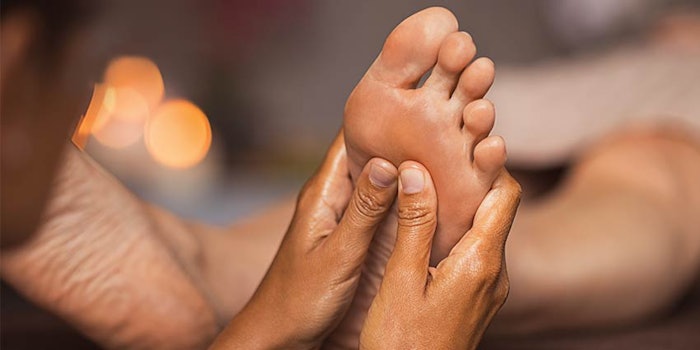 With all the uncertainties that have been in our lives due to ongoing stress, environmental challenges and unpredictably, the offerings that we can provide in ways of stability, service, familiarity and expertise are all of extreme value. As our clients return to our treatment rooms, we have tools at our fingertips that can provide them with nurturing and effective treatments. One of those treatments is touch, which can be provided from a safe distance through massage or reflexology of the hands and feet to ease our clients back into a holistic lifestyle that they have long been missing. Our clients can and will have many needs that have not been addressed for quite some time, and we can meet them where they are at, helping them to reset good habits and balanced routines.
Reflexology Benefits
In our treatment rooms, we can offer services dedicated to massaging reflex points of the hands and forearms and the feet, ankles and calves. This beneficial and non-invasive approach can increase circulation, relieve tension, reduce inflammation and impart a deep sense of relaxation and calm. The power of touch of the reflex points on hands and feet can make for a complete rejuvenating treatment. Our clients have forgone regular scheduled appointments for a long time, so physical touch to the reflex points could be sensitive to the massaged areas. With the assistance of aromatic massage lotions and oils, the stresses of days and months can fade away. For those that have been sitting in front of Zoom meetings for hours or living sedentary lifestyles, the practitioner can start by activating the reflex points on the hands and feet gently.
Our bodies are controlled by an electrical system with many on-and-off switches. There are main circuits that are connected to every organ, gland and nerve in our bodies, and these circuits have nerve endings in our hands and feet. By massaging reflexes on the hands and feet, we open up congested electrical centers that have been stagnant, restoring health and vitality. Reflex massage can turn a stressed and anxious client into one of health, rejuvenation and balance.
Continue reading about reflexology in our Digital Magazine...