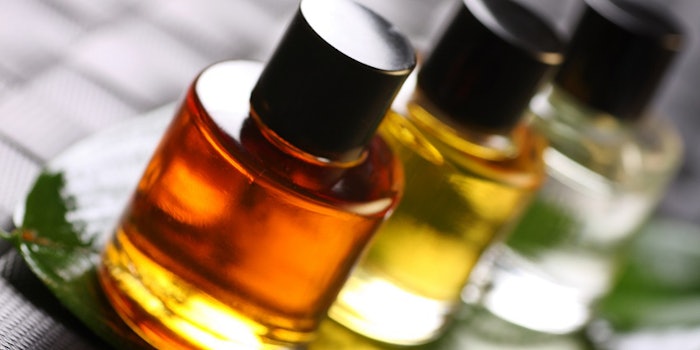 Readers Ask … is a column featuring the responses of industry experts to questions posed by the Skin Inc. audience regarding all aspects of the skin care industry, from business and ingredients to treatment protocol and legislation. Each month, a different question will be highlighted.
How can I incorporate aromatherapy into my treatments and make a profit?
Combining a sensory experience into your face and body services is the easiest way to incorporate aromatherapy into your spa menu. Aromatherapy works well in nonbotanical, organic oils and skin care made for blending. Start out with simplicity—offer hand, foot and scalp massages during facials and body wraps using three essential oils that coincide with your market's skin needs. Next, consider including aromatherapy with facial massage, beginning with an organic carrier oil. With those three essential oils, a vast number of blending formulas for different skin types can be performed. These sensory treatments take the client on a journey to aromatherapy-specific services as a bridge to advanced treatments. Profit depends on how you price and structure your treatments. Remember: Used wisely, essential oils and carrier oils are some of the most cost-effective and therapeutic ways to wellness, and custom aromatherapy-blended retail is the key to home care retail dollar growth.
—Bonnie Canavino, President, Red Cherry Group
Spa owners can select 100% pure and natural aromatherapy oils and balms, and incorporate them into specific treatments that answer specific needs, such as intense relaxation, slimming and firming. Offering your clients the opportunity to enhance their massage services by selecting the aromatic product for an additional charge not only increases revenue, but also can improve the efficacy of the service, leading to increased loyalty and client retention. This personalized approach to the service opens the lines of communication to drive retail sales of the same powerful and results-oriented aromatherapy product used in the treatment, while also narrowing the gap between professional treatments and retail products designed for in between spa treatments.
—Caroline Rushworth, Director of Education, Decléor USA
There are three easy steps to realize a major profit from aromatherapy:
Use authentic aromatherapy candles and room sprays in your treatment rooms, and sell them in your retail area;
Use and sell pure, natural and organic essential oil drops to enhance the products you already sell; and
3. Peruse past issues of Skin Inc. magazine for featured articles on aromatherapy and all the positive attributes it offers to you and your clients, including spirit, health, wellness and quality of life.
The more you know, the more you can make with your everyday services—and every client you help will love you even more.
—Jeffrey B. Light, President, Aroma Naturals
Editor's note: The opinions and viewpoints offered in this column are those of the individuals, and don't necessarily reflect the opinions or viewpoints of Skin Inc. magazine.