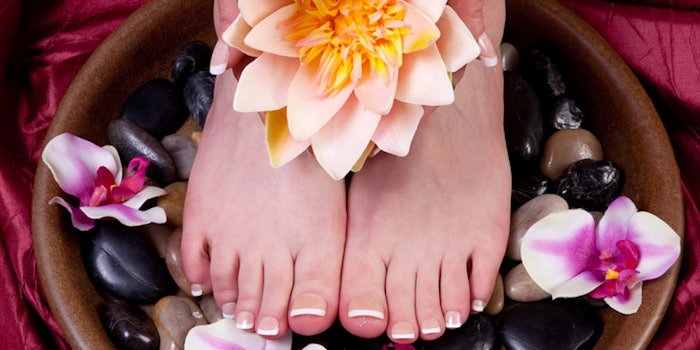 Did you know that fingers are more sensitive than eyes, having a large number of receptors that directly lead to the brain? Did you also know that a quarter of your bones are in your feet? How about that the fingernails can signify deficiency or disease in the body, or that you walk an average of 100,000 miles in a lifetime?1, 2 Hands and feet are truly amazing parts of the human body. They are essential tools in our work and everyday life, allowing us to get where we need to go. Yet, when it comes to overall body wellness, how often are hands and feet part of the process? In my mind, not nearly enough.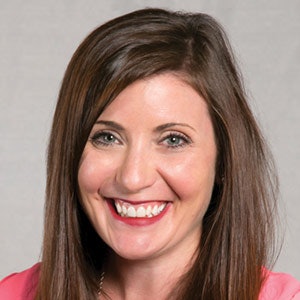 With daily lifestyles speeding up, not slowing down, and personalized technology entering the equation, it is high-time that we, as wellness professionals, recognize the importance of healthy hands and feet, not only for our clients, but for ourselves as well. Healthy hands and feet function better, cause the client less pain and appear more youthful for a boost in self-confidence.
This issue of Skin Inc. is all about the hands and feet. First, Vicki Malo introduces the concept of the medi-pedi on Page 38, and it is not what you think. Rather than being a "medical pedicure," a medi-pedi is a wellness pedicure that uses advanced foot knowledge to customize a pedicure to a client's health needs.
Moving into feet and hand treatments, Kim Manley discusses crafting robust foot and hand treatments for your spa on Page 62. Manley discusses utilizing acupressure and reflexology for foot and hand wellness and then details single essential oils and blends that can be incorporated for customized wellness benefits. Manley even provides a how-to foot treatment that can be offered in your spa.
Finally, our editors have compiled a selection of hand and foot products that can be used in your treatments or included in your retail on Page 44. Consider adding hand or foot treatments to your menu or perhaps revamping the ones you already have. We are in the business of whole body beautification and wellness, which includes the hands and the feet...no need to go to extremes.
Yours in Education,
Katie Anderson
Senior Managing Editor
kanderson@allured.com
References