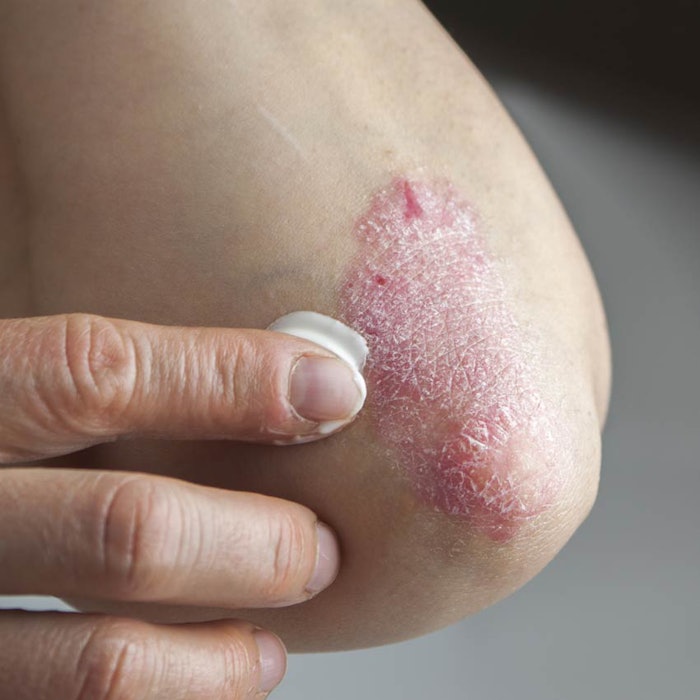 The National Psoriasis Foundation (NPF) awarded eight researchers a one-year, $75,000 Discovery Grant to support the advancement of psoriatic disease research. By gaining a better understanding of the fundamentals of psoriatic disease—what causes psoriasis and psoriatic arthritis and what happens in the body when these diseases are present—scientists can work on better treatments and a cure.
"The goal of our Discovery Grant program is to fund innovative ideas that hold the most promise for improving the lives of people with psoriatic disease," said Michael Siegel, Ph.D., director of research at the National Psoriasis Foundation. "Through early support of these projects, we aim to help scientists gain enough data to compete for long-term funding from the National Institutes of Health and other federal agencies."
Psoriasis is a debilatating skin condition for many clients, and understanding the biology of it is important. Many of the grant recipients are working on projects that can affect the future understanding and treatment of psoriasis.
The Discovery Grant recipients and their projects are:
Kareem Graham, Ph.D., of Emory University School of Medicine, will study whether an enzyme involved in how the body processes fat could be a new target for psoriasis treatment.
Hans Haecker, M.D., Ph.D., of St. Jude Children's Research Hospital, will study whether a model of a single genetic mutation often found in patients will be useful for understanding psoriatic arthritis triggers and developing new treatments.
Sam Hwang, M.D., Ph.D., of the Medical College of Wisconsin, received The A. Marilyn Sime Discovery Grant and will use brain scans to study pathways involved in psoriatic itch. Hwang will test whether this technique can be used to measure improvements in itch following treatment.
Andrew Johnston, Ph.D., of the University of Michigan, will explore the connection between strep throat and psoriasis by studying bacteria in psoriasis patients' tonsils. Johnston's grant, sponsored by an anonymous donor on behalf of the Psoriasis Foundation staff, will combine this information with genetic studies of people with psoriasis to try to determine why strep throat triggers psoriasis in some people. He aims to determine which psoriasis patients will benefit from having their tonsils removed.
Shruti Naik, Ph.D., of Rockefeller University, will examine the role of skin stem cells in causing psoriasis. This research could lead to the development of new therapies that target these cells.
Gerlinde Obermoser, M.D., of Baylor Research Institute, will use a new method of studying skin samples from palmoplantar psoriasis to learn more about the inflammatory proteins involved in this rare form of the disease. This work will guide the development of future treatments for palmoplantar psoriasis.
Eileen Remold-O'Donnell, Ph.D., of Boston Children's Hospital,will test whether a new psoriasis treatment can be developed by controlling the levels of two different enzymes involved in the release of the inflammatory protein interleukin 17.
Nicole Ward, Ph.D. and Thomas McCormick, Ph.D., of Case Western Reserve University, will study if omega-3 fatty acids, such as those found in fish oil, could improve psoriasis symptoms. They'll use an advanced research technique to study human metabolism to further understand how fatty acids can change skin and blood.
A chronic, systemic disease of the immune system, psoriasis is the most common autoimmune disease in the country, affecting up to 7.5 million Americans. It puts people at increased risk for heart disease, heart attack and diabetes, among other health conditions. Up to 30 percent of people with psoriasis develop psoriatic arthritis, an inflammatory arthritis. If left untreated, psoriatic arthritis can be disabling.