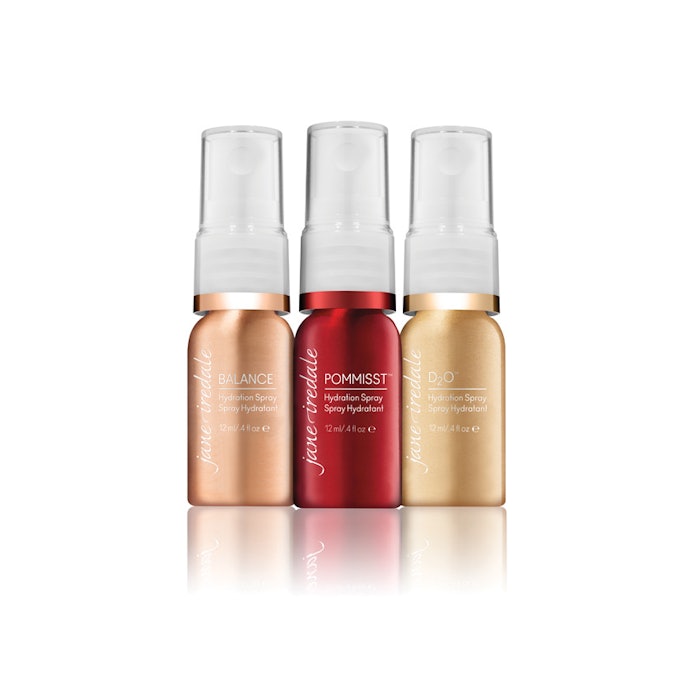 The Hydration Spray Minis are three travel-size holiday collection for on-the-go touch-ups and pick-me-ups.
POMMISST Hydration Spray Mini disguises pores and fine lines. It soothes and uplifts skin and has a natural UV fighter and antioxidant, pomegranate extract, to condition and protect all skin types. Additionally, this spray boosts SPF performance.
Balance Hydration Spray Mini controls both, pH and oil production. Its formulation of key ingredients, including orange essential oil, orange peel extract, grapefruit peel extract and algae extract calm and feed the skin. Additionally, green tea extract at 3% is proven to be beneficial for acne-prone skin, which is the amount this spray contains.
D2O Hydration Spray Mini helps plump skin and set makeup. With an Instant calm effect, this spray hydrates and plumps skin cells to revive tired skin.
The collection will be available beginning in November 2016. 877-869-9420, www.​janeiredale.​com