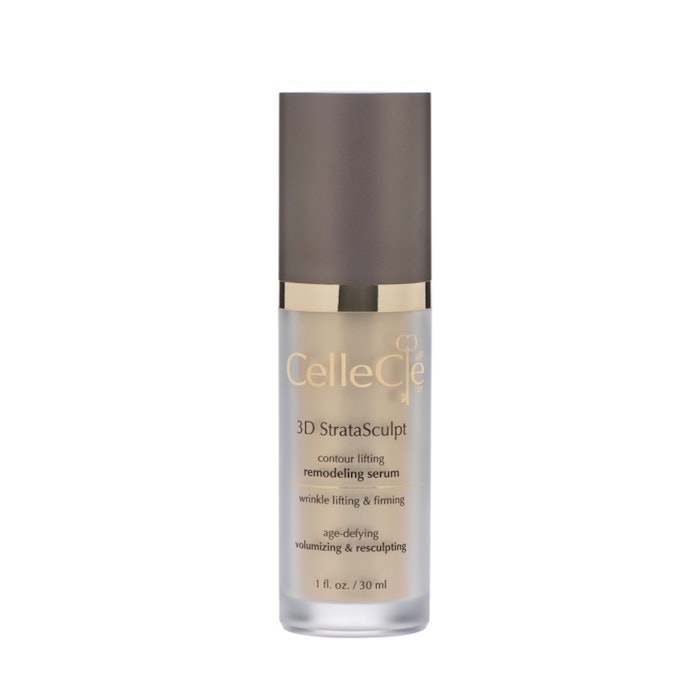 The 3D StrataSculpt Contour Lifting Remodeling Serum lifts and reduces aging as it combats sagging of the skin. The serum supports the skin's natural firmness and youthfulness with volumizing peptides and restricting plant stem cells.
Specific concerns this product address included deep lines and sagging contours, loss of firmness and volume, devitalized skin, lines and wrinkles, thin and fragile skin, sun damaged skin, dehydration, post-scarring and post-procedure.
The multi-beneficial product helps recover a smooth, velvety feel and look of the skin as well as plump, sculpted contours. Additionally, the serum restores density and elasticity, visibly reducing lines and wrinkles.
Key ingredients include:
NeoDermyl

Rubixyl

Orange stem cells

Peony root oligosaccharides

Niacinamide

Hyaluronic acid

Safflower oil

Squalane

Glycerin

MicroAlgae (astaxanthin)

Dipotassium glycyrrhizate
888-731-2525, www.cellecleskincare.com