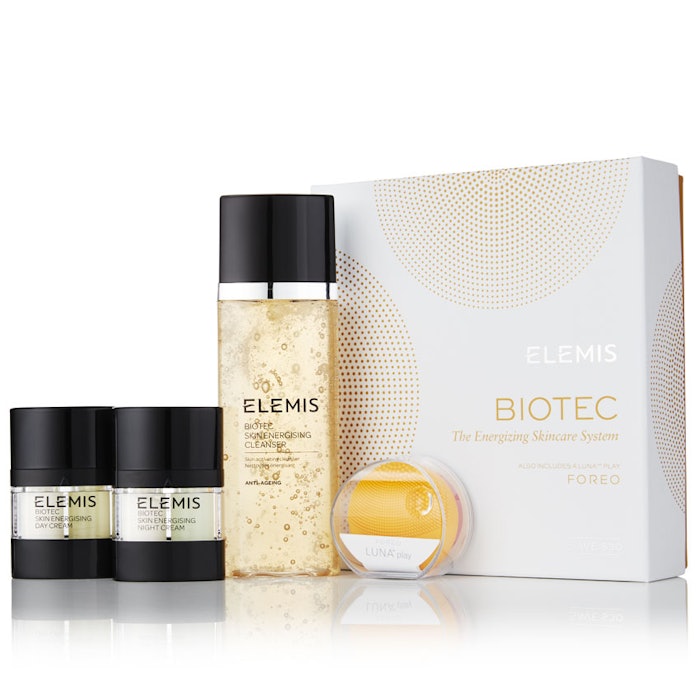 Biotec Energizing Skin Care System is a 28-day regimen designed to deliver the results of Elemis' Biotec collection with the cleansing capabilities of Foreo's Luna Play cleansing device.
The system includes:
Biotec Skin Energizing Cleanser (200ml): Formulated with a trio of acids in an energizing electrolyte solution, the deep cleansing action helps reduce surface oils and impurities, while helping to rebalance the skin, leaving the complexion looking fresh, revived and energized.
Biotec Skin Energizing Day Cream (30ml): Skin Energizing Day Cream helps support good cell energy for a hydrated and balanced complexion.
Biotec Skin Energizing Night Cream (30ml): Skin Energizing Night Cream contains a bio-energy complex of encapsulated zinc and copper, helping to leave the skin smooth, energized and replenished upon waking.
Foreo Luna Play Sonic Face Cleanser: The two-zone brush offers 8,000 T-Sonic pulsations per minute to deeply and gently cleanse the skin.
855-235-3647, www.elemis.com