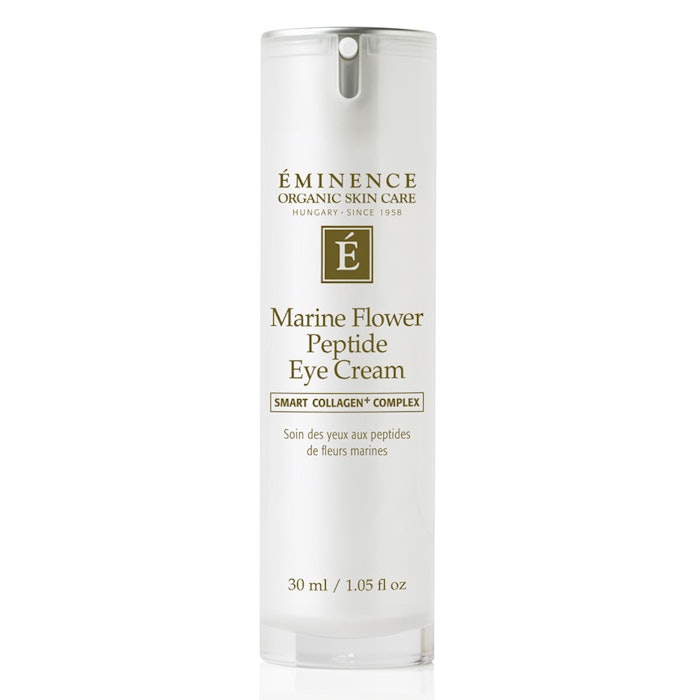 Marine Flower Peptide Eye Cream contains Smart Collagen+ Complex, a collagen booster, which combines advanced plant and algae ingredients to activate the body's own production of collagen.
The eye cream helps reduce the decline in collagen around the eye area that occurs naturally over time with collagen-boosting actives, naturally derived plant peptides and algae extracts.
Ideal for both day and night use, the Marine Flower Peptide Eye Cream provides long-lasting hydration and visibly improves the appearance of wrinkles, puffiness and dark circles.
Key ingredients include:
Smart Collagen+ Complex
Botanical peptides
Red algae extract
Botanical hyaluronic acid
888-747-6342, www.eminenceorganics.com