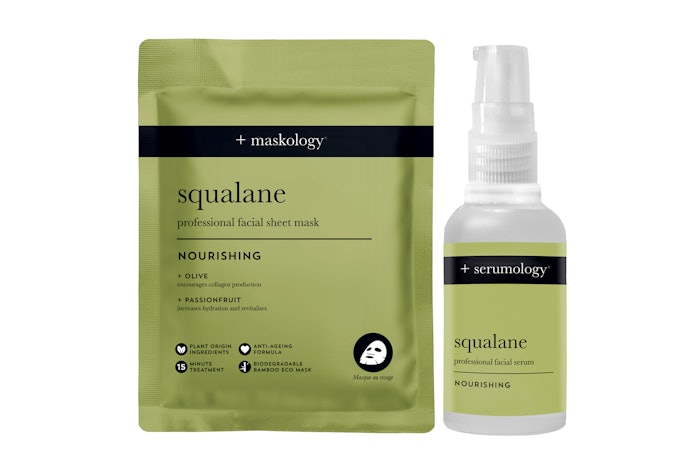 BeautyPro has debuted a professional only, trade only skin care range: maskology and serumology!
The BeautyPro maskology and serumology line is comprised of 10 rejuvenating sheet masks and 5 face serums that target aging, fine lines and wrinkles, as well as the hands and feet! The products a formulated with plant-derived in ingredients, such as hyaluronic acid from soybean, citrus vitamin C, retinol from sea kelp, and squalane from olive extract.
In addition, the facial sheet masks are plastic-free and made from biodegradable and compostable bamboo, while the serums come in recyclable glass bottles and vegetable ink printed boxes. 
The line will only be available for wholesale beginning in May 2022.