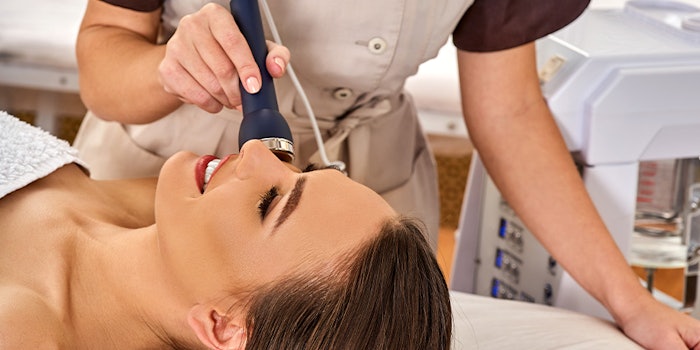 At celebrity facialist Georgia Louise's New York City-based spa, a new treatment offered  involves an entirely touchless facial called, Georgia Louise Touchless Bespoke Facial, per Popsugar.
Related: Running a Successful Spa Post-quarantine
This treatment utilizes skin care tools and technology throughout the facial. To apply products such as serums and face masks,the spa use its Cryo Facial Freeze Tools ($125) or mask brushes. 
"We have silicone gloves we use to clean the skin, and then it goes into using more tools, like a probe, which could be for radio frequency, microcurrent, and for galvanic current, and then LED," said Louise.
The spas still offer traditional facials, with health and safety precautions.  
Over the last year, many spas have adjusted to the "new normal" and companies have created their own touch-free devices for at-home use. Droplette ($299), for example, is a new NASA-backed, physics-powered device that transforms skin-care ingredients into a micro-mist for hands-free application.