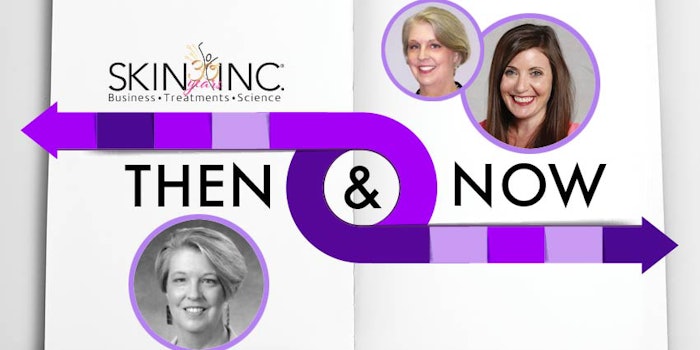 If you asked me to identify the biggest changes that the spa industry has undergone over the past 30 years, my answer unwaveringly would be skin care efficacy. Facials have come a long way in the past 30 years, and I attribute this leap in skin care efficacy to two technological areas, ingredient science and modalities, with the latter being discussed here.
*Editor's note: Since this article was written in 1991 by Skin Inc.'s editor Marian Raney, it only seemed natural that it would be updated by our current editor. Raney served the Skin Inc. brand for over two decades, and it was an honor to write alongside her work.
UPDATE 1: Updates to Cleansing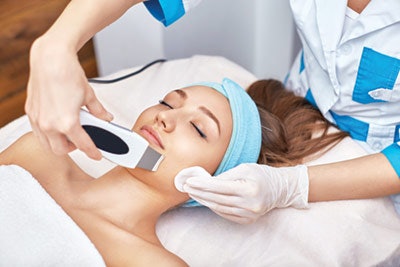 When this article was written in 1991, the electronic cleansing brush was a relatively new concept. Since that time, cleansing devices have become more sophisticated, with the first notable step being the introduction of the Clarisonic Mia 1 in 2004. Using sonic technology previously employed in toothbrushes, Clarisonic's inventors created a cleansing brush that oscillated over 300 times per second to remove debris and makeup from the skin six times better than cleansing with the hands.1 That device has since been honed to offer brush heads for skin types and conditions as well as different versions for body and men.
Speaking on sonic technology, hand-held ultrasonic spatulas also offered skin care professionals an option to remove dirt and debris from skin gently, with movement of 28,000 vibrations per second depending on manufacturer.
In 2013, sonic cleansing technology was taken one step further with the creation of a cleansing device out of silicone that offered bacteria resistance in addition to sensitivity to the skin. The Foreo Luna offered 8,000 transdermal sonic pulsations per minute, and there are no brush heads to replace.
Cleansing with an ultrasonic spatula
UPDATE 2: Microdermabrasion
A notable technology introduction since 1991 has been microdermabrasion. Records show that microdermabrasion devices were introduced into the U.S. professional skin care market in the mid 1990s, and have expanded in popularity and advancement ever since. Crystal dermabrasion exfoliates the skin by blasting the skin with micro-fine crystal particles, which are then vacuumed from the skin along with surface debris. Conversely, its diamond counterpart passes over skin with a diamond-encrusted tip to exfoliate and vacuum away surface debris and dead skin.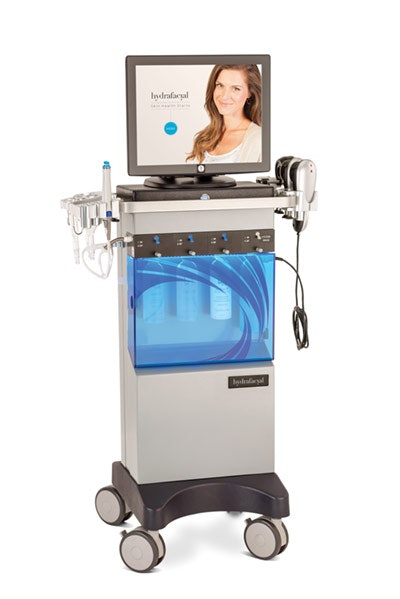 There are a number of manufacturers that currently produce microdermabrasion, which can be found in nearly every modern spa in the United States. I would be remiss if I didn't mention the introduction of "hydradermabrasion" with the invention of Hydrafacial MD. The machine exfoliates the skin in its first step through what it calls "hydropeel exfoliation," followed by wand application of a salicylic and glycolic acid, vortex extraction of the pores and wand application of a peptide, antioxidant and hyaluronic acid blend.
UPDATE 3: Let's Talk About Light
We can thank NASA for a lot of things, light emitting diode (LED) being one of them, as scientists there discovered the ability of LED to regenerate plants in the 1970s. In the early 2000s, the professional skin care industry has seen both the introduction of professional LED equipment and their hand-held counterparts for both in-office and at-home use. These LED devices have changed the efficacy of professional skin care. Blue light has been approved for the treatment of acne, whereas red light has proven its ability to promote collagen and elastin for wrinkle improvement as well as decreasing inflammation to improve pain management.
LED devices can be found in the treatment rooms of nearly every skin care professional, and for good reason. They are an option that can be combined with nearly every skin care treatment and practiced on almost all clients.
UPDATE 4: Multifunctional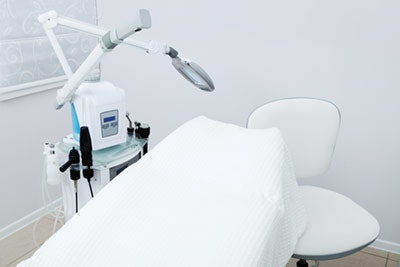 High frequency, galvanic, steamers and lamps are very much a part of the facial protocol today as they were in 1991. There have been minor tweaks to those technologies since 1991, but the technological advancement related to those devices have come in the way of multifunctional equipment, or multiple technologies being housed in the same device. Multifunctional equipment saves both time and space for the skin care professional, so it makes sense that device manufacturers are making more of them.
Universal Companies' 8-in-1 DermiSystem takes multifunction seriously by combining high frequency, galvanic, vacuum/spray, rotary brush, steamer with ozone, magnifying lamp, Wood's lamp and a complimentary pen electrode into one machine. Similarly, Paragon's 8000 system combines high frequency, galvanic, vacuum, spray, rotary brush, mag lamp and facial steamer into one stand.
References