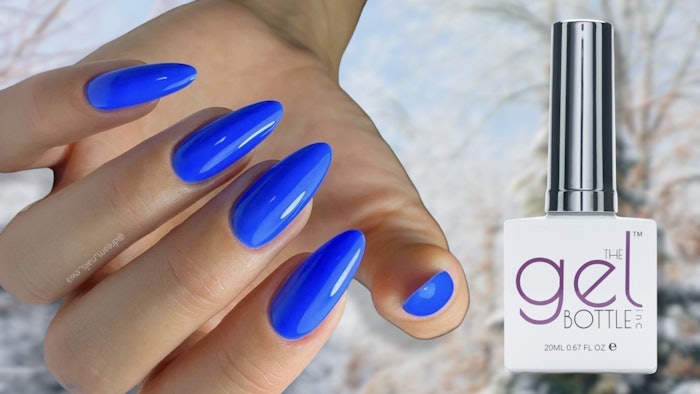 You won't feel blue with these BIAB nails.
Crawford told Nailpro she applied Dreamer BIAB and Blue Steel gel polish from The GelBottle Inc. on natural nails to achieve the look, which she finished with The GelBottle's Extreme Shine Top Coat.
BIAB, or Builder in a Bottle, is a gel-like nail polish applied as an overlay on natural nails or short extensions. It works like a gel, but it dries strong and durable, meaning chips are less likely between sessions.
More customers have been seeking out the strengthening benefits of BIAB nails to reduce and prevent nail damage. 
You can learn how to apply from The GelBottle BIAB by watching the tutorial below. 
Follow Nailpro on Instagram and subscribe to our free daily newsletter to receive the latest news for nail professionals.