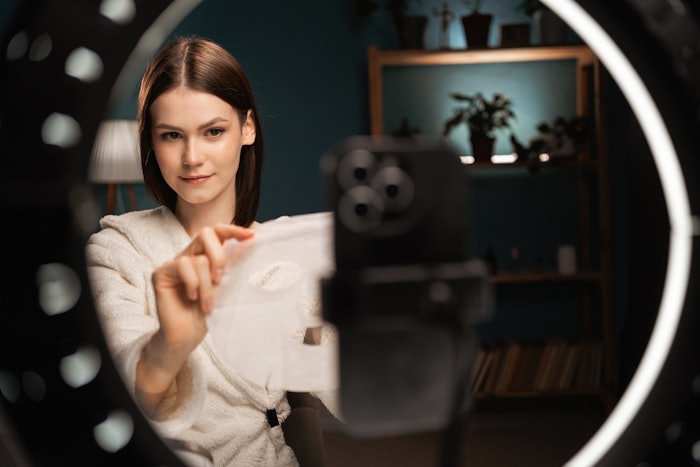 mtrlin at Adobe Stock
A new report finds that 95% of surveyed beauty enthusiasts intend to spend the same or more money on beauty in 2024 compared to 2023, with 18-34-year-olds over-indexing on these positive responses. In 2023, almost 50% of those under 55 report spending somewhat or significantly more on health and beauty versus 2022.
Increased spending is being driven primarily by price increases and a desire to maintain wellness and self-care routines, followed by a desire to try something fun and new.
The data comes courtesy of Harris Williams' annual health and beauty report, which surveyed 1,250 U.S. beauty enthusiasts (38% aged 18-34).
Across generations, 27.4% spend $50-99 per year on health and beauty products, while 20.1% spent $100-149. Furthermore, 39% are spending $150 or more per year on these types of products.
About 51% or respondents plan to spend more on daily skin care in 2024, while 58% plan to spend more on male grooming, 49.2% expect to spend more on beauty and wellness supplements, 46.9% plan to spend more on facial tools, and 45.5% plan to spend more on sun care/SPF and hair treatment products.
Purchases are primarily being driven by product efficacy and functional benefits ahead of clean claims, the report finds. 
This is reinforced by consumer responses that note brands founded or led by dermatologists, hair stylists and makeup artists outweigh brands led by other founder types.
Finally, product discovery is dominated by personal research and in-store or online browsing, according to the survey data; 53% of 18-to-24-year-olds discover products through TikTok.
Across generations, shoppers' preferred retailers include in-store mass (87.1%), Amazon (79.6%), in-store beauty specialty stores (79.5%) and online mass retailers (76.8%).