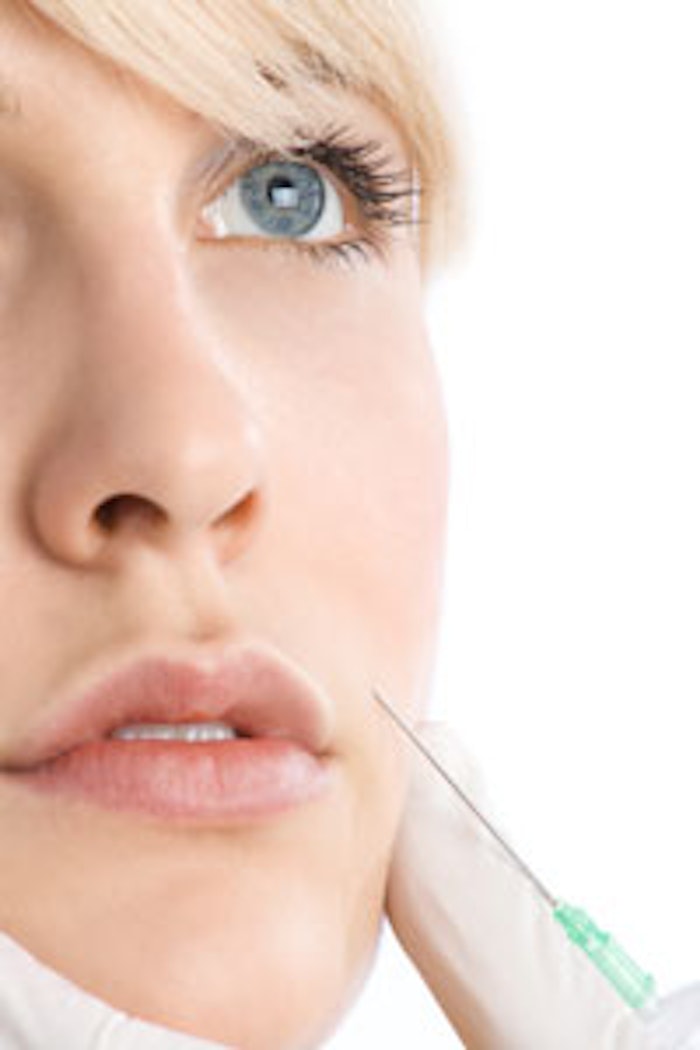 As economic indicators such as auto, retail and home sales saw gains in 2012—so too did plastic surgery. According to statistics released by the American Society of Plastic Surgeons (ASPS), 14.6 million cosmetic plastic surgery procedures, including both minimally invasive and surgical, were performed in the U.S. in 2012, up 5% since 2011. In addition, 5.6 million reconstructive plastic surgery procedures were performed last year, up 1%.
"Our annual statistics serve as a snapshot regarding the plastic surgery industry," said ASPS President Gregory Evans, MD. "For the third consecutive year, the overall growth in cosmetic surgery continues to be driven by a significant rise in minimally invasive procedures, while surgical procedures remain relatively stable. We are aware, however, that patients who begin with less invasive treatments with a plastic surgeon may opt for more invasive, surgical procedures once required."
Cosmetic minimally invasive procedures increased 6%, with more than 13 million procedures in 2012. The top five minimally invasive procedures were:
Botulinum toxin type A (6.1 million procedures, up 8%)
Soft tissue fillers (2 million procedures, up 5%)
Chemical peel (1.1 million procedures, up 2%)
Laser hair removal (1.1 million procedures, up 4%)
Microdermabrasion (974,000 procedures, up 8%)
Cosmetic surgical procedures decreased 2%, with nearly 1.6 million procedures in 2012. The top five surgical procedures were:
Breast augmentation (286,000 procedures, down 7%)
Nose reshaping (243,000 procedures, no change)
Eyelid surgery (204,000 procedures, up 4%)
Liposuction (202,000 procedures, down 1%)
Face lift (126,000 procedures, up 6%)
View the 2012 National Clearinghouse of Plastic Surgery Statistics report, a blog post authored by ASPS Public Education Chair Committee Chair David Reath, MD, titled, ASPS Annual Statistics-Plastic Surgery in 2012, or to download a 2012 State of Plastic Surgery infographic.
Facial Rejuvenation Procedures
Interestingly, facial rejuvenation procedures, both surgical and minimally invasive, experienced the most growth in 2012. Face lifts and eyelid surgeries were up, while 2012 marked the highest number of botulinum toxin type A injections performed to date. Other facial rejuvenation procedures like soft tissue fillers, laser skin resurfacing (509,000 procedures, up 9%) and microdermabrasion also saw sizable increases.
The American Society of Plastic Surgeons (ASPS) is the world's largest organization of board-certified plastic surgeons. Representing more than 7,000 Member Surgeons, the Society is recognized as a leading authority and information source on aesthetic and reconstructive plastic surgery. You can learn more and visit the American Society of Plastic Surgeons at plasticsurgery.org or facebook.com/PlasticSurgeryASPS and twitter.com/ASPS_News.