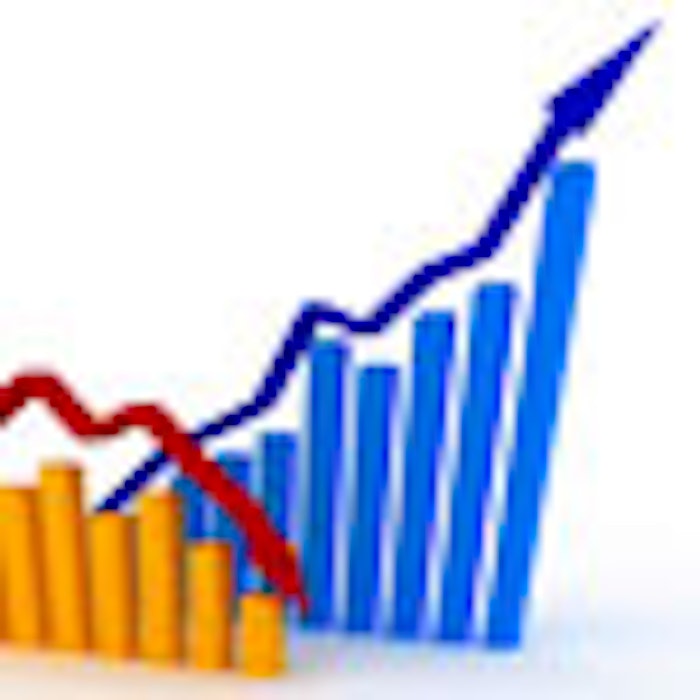 After experiencing a modest increase in the second quarter of 2012, the Professional Beauty Association's (PBA) Salon/Spa Performance Index (SSPI) fell to its lowest level in four quarters.
"While not experiencing dramatic swings from quarter-to-quarter, the professional salon and spa industry continues to experience volatility based in large part on consumer demand as shown in the PBA Salon/Spa Performance Index," said Executive Director of the Professional Beauty Association, Steve Sleeper.
The SSPI, which is a quarterly composite index that tracks the health and outlook of the U.S. salon/spa industry, was 101.9 in the third quarter of 2012, a 1% decline from second quarter 2012 and the same as third quarter 2011. The index consists of two components: the Current Situation Index and the Expectations Index. The Current Situation Index fell 1.8% and the Expectations Index declined .2% versus second quarter 2012 respectively.
The Current Situation Index, which measures current trends in five industry indicators (service sales, retail sales, customer traffic, employees/hours and capital expenditures), fell to 99.3 in the third quarter, down 1.8% from the second quarter. This is the first time in nearly three years that the Current Situation Index has stood below 100, which represents contraction. Each of the five indicators for the Current Situation Index experienced declines and for the first time in three years, salon/spa owners reported a net decline in customer traffic levels. Service and retail sales were also off for a majority of salon and spas, which caused employee hours and capital spending to also decline.
The Expectations Index, which measures salon/spa owners' six-month outlook on five industry indicators (service sales, retail sales, employees and hours, capital expenditures and business conditions), declined 0.2% to 104.5 versus the previous quarter. Year-over-year, the Expectations Index is up 1% and well above the base level measurement of 100, which points toward expected growth in the coming months. The decline in the Expectations Index was led by slightly less optimistic viewpoints on service and retails sales, which are the primary proponents for revenue and growth. Staffing levels are expected to increase for a large percentage of salons and spas, which if comes to fruition, will help benefit the larger economy.
The SSPI is based on responses to PBA's "Salon/Spa Industry Tracking Survey," which is fielded quarterly among salon/spa owners nationwide on a variety of indicators. It is constructed to measure the health of the salon/spa industry in relation to a steady-state level of 100. Index values above 100 indicate that key industry indicators are in a period of expansion, while index values below 100 represent a period of contraction.