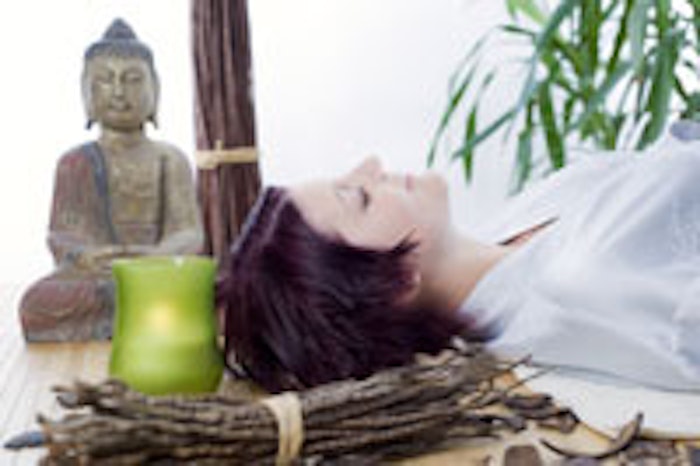 The presence of a spa is an important factor for consumers when they are booking a hotel, according to a new international trends report published by Hilton Hotels and Resorts (HHR).
Emerging Global Spa Trends, the hotel operator's new Hilton Blue Paper, indicated that more than half of the participants in a worldwide survey of 6,000 people said wellness facilities were an important factor when choosing a hotel. The report also indicated that the modern spa guest is increasingly savvy and that Chinese travelers find wellness facilities as the most important factor when booking a hotel, followed by travelers from Australia.
"Spa is a key differentiator for us within both the leisure and business travel segments today," said Dave Horton, global head of Hilton Hotels & Resorts. "This new research emphasizes the importance of spas in the decision to book a hotel stay, particularly in the rapidly expanding Chinese market. Of particular note, we found that 69% of travelers said they were at least somewhat likely to visit the spa at their hotel," Horton added. 
As the company worked with its Hilton Hotels & Resorts brand to develop the Hilton Blue Paper, it looked back at data based on the creation and launch of eforea: spa at Hilton, the latest spa concept from Hilton Worldwide (Qatar and China are among the nine locations in which its new spa concept already has a presence). The report indicates that travelers comparison shop and perceive hotels with spas as more upscale, regardless of whether they plan to use the spa or not. Hotels and resorts with spas are also more appealing to the local drive markets for "stay-cations" and weekend getaways that help retain rate and occupancy levels.
Spas becoming increasingly popular for men 
Men are increasingly becoming an important part of the spa client mix, and the industry continues to adjust its offerings and marketing efforts accordingly. Especially in urban locations, the report said the male-and-female client mix is closer to 50-50, and in some cases, male spa clients outnumber female clients. The report indicated that men want to know the spa product or service was made specifically for them and that it's not simply a woman's product disguised in masculine packaging.
Industry is shifting to more refined treatment menus
Akin to the dining experience, the spa industry is seeing a global shift to more refined treatment menus, the report said. Prior to this, one measure of a great spa was an expansive menu of treatment offerings—bigger was better. In reality, this led to significant operational problems, most notably in the education of therapists and staff as well as in marketing. Today, there are more simplified, refined and targeted treatment menus. For example, the core menu for eforea: spa at Hilton includes 26 services. 
Spa industry fragmented 
The report also highlighted fragmentation in the spa industry. Historically, branded spas were more localized and regional in scope, often starting as mom-and-pop operations before multiplying in that same geographical area. Today, as people are traveling more frequently and to varying parts of the world, the industry has seen a greater demand for branded ancillary products on a global scale, not just in the spa space, but also in areas such as food and beverage and fitness, the report added. 
To view the entire report, click here.