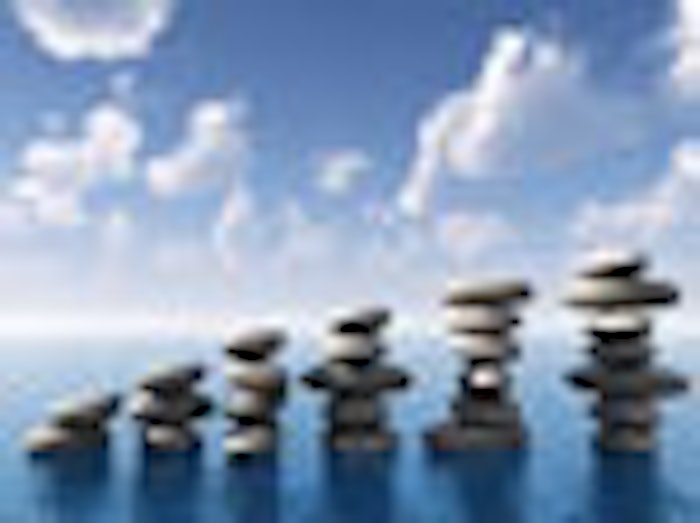 From "amusement park" spas to cold treatments, such as "snow showers" to the arrival of beauty coaches, SpaFinder today released its annual Spa Trend Report forecasting the global trends and ideas that will reshape spa and wellness in 2012.
Now in its ninth year, the annual report is based on analysis from SpaFinder Research, and its team of experts who visit hundreds of spa and wellness businesses throughout the world every year, as well as interviews with leading industry analysts, and data and feedback collected from SpaFinder's partnership with more than 15,000 spas, yoga, Pilates and fitness studios, wellness practitioners and salons worldwide.
The Spa Trend Report is developed under the direction of SpaFinder president Susie Ellis. "After four tough economic years that made experimentation challenging, we are seeing the industry once again pushing the envelope with exciting ideas, delivering more wows, more fun and quite serious wellness innovation," said Ellis. "Overall, we see two distinct themes emerging. One is the industry innovating with diverse, new sensory experiences and treatments–-from cold and "vibration" therapies to new services for healthy feet. The second is how spas are re-imagining and extending their connection to clients, moving beyond the sporadic visit to programs aimed at developing long-term relationships, such as coaching and online gaming."
The top ten global spa trends for 2012 are:
1. Healthy Feet Treatments
The delicate human foot contains 33 joints, 26 bones, and 126 muscles, ligaments, and nerves,which women regularly squeeze into high heels. Add the fact that the average person spends four hours a day on their feet, and it's no wonder there is a national epidemic of foot problems like bunions, hammertoes, arthritis, and worse.
Spa-goers can now take care of their troubled tootsies with a variety of treatments and classes. Canyon Ranch SpaClub in Las Vegas offers a comprehensive "Healthy Feet" program, with computerized gait analysis and treatments in zero-gravity chairs, while Yamuna's boot camps in New York City teach attendees to improve their posture and strengthen the muscles in their feet. There are even 100% foot-focused medical spas, such as California's Stride Wellbeing, which combines podiatric medical care with a menu of foot-pampering treatments. And podiatrist-overseen "medi-pedis" are booming, like those served up at celebrity foot doc Margaret Dabbs' London centers, or famed French foot doctor Bastien Gonzalez' signature pedicures at One&Only spa resorts worldwide.
2. Cold and Ice Treatments
From saunas to steam rooms to hot stone massages, spas have traditionally turned up the heat. But while heat promotes relaxation and detoxification, the benefits of icy therapies--including better circulation and reduced inflammation of muscles and joints--are finally getting their due.
Infrared saunas, which direct radiant heat into the body without heating the air, are becoming more widespread, and more extreme cold and hot/cold-contrast treatments are on the rise. Every ESPA spa in the world now offers ice rubdowns after saunas, while spa-goers at Caesars Palace in Las Vegas can experience falling snow in its Arctic Ice Room. A new Snow Shower from Thermarium will hit the market soon, and for hardcore ice devotees, there's cryotherapy, where a person spends two to three minutes in a chamber cooled to a mind-numbing -120°C (-184°F). It's a highlight at Canada's Sparkling Hill Resort and California's US Cryotherapy Center—the first dedicated "cold therapy clinic"—which is poised to franchise its full-body, cold-therapy chamber to other locations.
3. Wellness and Beauty Coaching
Health coach. Sleep coach. Eyebrow coach. Coaching is gathering steam at spas, and with good reason. While isolated treatments have their benefits, spas are in a unique position to help people make the kind of lifestyle changes that lead to long-term health and well-being. With the word "spa" increasingly evoking an entire lifestyle, it is only logical that coaching will become a fundamental part of the spa philosophy.
U.S. destination spas, such as Mii Amo and Canyon Ranch, are taking the lead with spa coaching packages followed by post-visit consultations via phone, e-mail and even Skype. The trend is also hitting the beauty arena, with Clarins officially offering "beauty coaches" at its new flagship spa in Paris. As wellness-related gadgets and apps become more advanced, watch for long-distance wellness and beauty coaching to become even more prevalent.
4. Online Wellness Gaming
Half a billion people worldwide play online games for at least an hour a day, and gaming's addictive features--points, challenges, rewards, social interaction--are uniquely suited to making healthy lifestyle changes stick. Pioneers in the wellness gaming space include early entries, such as the meditation game Leela, from mind-body guru Deepak Chopra, and MindBloom's Life Game, which rewards members for achieving well-being goals and has the backing of insurance giant Aetna.
While French beauty powerhouse Clarins has dipped its toes into the market with its beauty-centric Facebook game "Spa Life," the spa industry is well-poised to take the lead in wellness games, as spas already enjoy powerful real-world connections with their clients. The next step is to use gaming to maintain those connections once they return home, offering daily online workouts, using sensors to track progress, and facilitating online encouragement from therapists, friends and family.
5. Spa, Wine and Dine Packages
Although many hotels and resorts have long offered both very fine food and very fine spa, the two weren't traditionally paired together as a package. That's changing in a big way, as fine dining and spa-ing are being aggressively paired, packaged, curated, marketed and savored together as never before. Creative culinary-plus-spa experiences have become a massive trend because they're massively appealing: a logical, sensory, "lifestyle" combo for both pleasure seekers and true connoisseurs.
This healthy hedonism lends itself to an infinite variety of packages, from the "culi-spa" weekends offered by San Francisco's Cavallo Point—which features expeditions to local farmers' markets—to full-immersion packages like the "Plates and Pilates" retreat at Cascina Papaveri (Italy), where guests help harvest and cook food around their daily sessions. Other spas are curating spa/wine/food combinations; at Auberge du Soleil (Napa Valley), each vinotherapy spa treatment is paired with a local wine selected by their sommelier.
6. Vibration, Sound, Music, Light and Color Therapies
Spas have long used sound and light as ambient accessories. Now, new scientific evidence revealing the physical and emotional benefits of frequencies and vibrations has inspired an explosion of approaches based on the idea that various systems in the body vibrate at different frequencies, and disruptions can affect health.
The Spa at Woodloch (Pennsylvania) offers Tibetan sound massage, which balances the body with vibrations from singing bowls, while more spas are incorporating ayurvedic medicine, which corrects chakra imbalances with color therapy.
Perhaps the most exciting aspect of the trend is an explosion of blended, multisensory "good vibrations" approaches, including new saunas, steam capsules, lounge chairs, massage tables, tubs, and experiential pods that weave light, color, sound, and music/rhythm together for sensory bliss. The trend is epitomized by Miraval Resort's new Taiz Sensorium, which integrates vibrational medicine, music therapy, gentle human touch, and aromatic oils to fully engage all senses. And look for the new Wolke 7 Cloud 9, a futuristic multisensory, multidimensional recliner experience designed by award-winning Vienna artist sha, to show up in top spas soon.
7. The Glam Factor
The intensity, frequency and sheer whimsicality with which people are now getting "glammed up" is exploding worldwide. The spa and beauty industry is working overtime to invent ways for beauty-seekers on a budget to more quickly, more cheaply and more often change up their looks and hair with high-impact little beauty "fixes" and frills. "Blingy beauty" is hot—from funky and flashy manicures like those with Swarovski crystals or holograms at Manhattan's Spa Martier, to creative hair flair: intricate braids, ornate feathers, ribbons, crystals, and colorful extensions. Speed and convenience also figure big in popular chains like Drybar's blow-dry bars; Blushington Makeup Beauty Lounge, offering walk-in professional makeup applications; and 10 Minute Manicures in airport salons. At Blink, a brow bar in London, it's all about the eyes, with lash tints, brow shaping, false eyelashes and anything to glam up the peepers.
For the flush and not-so-rushed, spas are offering ultra high-end experiences. The Guerlain Spa at NYC's Waldorf Astoria, which is re-launching with a distinct '50s glamour sensibility, ends each spa treatment with a complimentary makeup application or pressing service that sends guests away looking like a page out of a vintage French fashion magazine. Toronto's Quartz Crystal Spa at Trump International takes it one step further with an interior design that transports guests to an oasis of vintage Hollywood glamour
8. Spa Evidence
Will a massage boost immunity? Can time in a sauna cure cold symptoms? Does acupressure relieve lower back pain? The answers to those questions can be found at SpaEvidence.com. Launched in 2011, the site is the Web's most comprehensive resource on the hard science behind popular spa and wellness therapies like massage, foot reflexology, aromatherapy, yoga, and meditation. It's part of a growing trend toward holding alternative therapies up to scientific scrutiny— and the wealth of positive results has encouraged the medical community to adopt spa approaches, while providing an opportunity for the spa industry to link their menu of treatments to medical evidence.
In 2012, more hospitals than ever will incorporate – and more doctors will prescribe - spa and wellness approaches. Meanwhile, big spa players like Rancho La Puerta (Mexico), Fairmont's Willow Stream Spas (across Asia, Europe, and North America), and SpaFinder.com have adopted a custom version of SpaEvidence.com, while other spas prominently link to the site. As clinical studies continue to erode the barriers between traditional and alternative therapies, look for more spas to adopt the language of evidence-based medicine.
9. Spas Become a Family Affair
As more families travel with children to spas, the industry is evolving to accommodate the under-18 set--from opening kids-only spas to offering services focused on everything from childhood obesity to the development of lifelong wellness practices.
Spa parties, big with brides-to-be, now come in kid-friendly versions, while kid-specific day spas such as Sundae Spa in Connecticut offer playfully named treatments like "ice cream pedicures" and "starfish sparkle manicures." The Omni Houston Galleria now offers dedicated kids' packages, while Nickelodeon Suites in Orlando showcases a kids' spa. Major destination and resort spas have also recently opened separate spas for kids, including Schloss Elmau in Germany and the new Disney Aulani resort in Hawaii, which offers a special spa designed exclusively for kids and teens, baby massage classes for new parents, and a host of other family-oriented services.
10. Spas Aim for the "Wow" Factor
Gone are the days of interchangeable spas with the same beige, Zen look. As seasoned spa-goers seek new experiences, spas are piling on the "wow" factor to differentiate themselves from the crowd.
There are wows for almost any budget. Big wows include celebrity partnerships (Richard Branson speaking at Six Senses, Thailand; Mariel Hemingway serving as spokesperson for SpaFinder Wellness Week), futuristic designs like Milan's outrageous bubble-themed Atomic Spa Suisse, or the cool, inspired treehouse concept at the Cocoon Spa at Indigo Pearl Phuket. Small wows include unexpected amenities like Mii Amo's (US) WaveMotion rocking massage table, which makes clients feel like they're floating.
Other spas have broken from the hushed, deadly serious pack by lightening up, and a whole new species of "amusement park" spas are on the rise. The Kayley Sauna and Water Park in Estonia showcases tube slides, bubble baths and every type of sauna imaginable, while New York City's Spa Castle offers five stories of internationally themed saunas, steam baths and swimming areas—plus a food court.
SpaFinder also highlighted one emerging trend that did not make it into the global top 10, primarily because it is mostly a U.S. phenomenon—Corporate Wellness Programs & Spas. SpaFinder Research will release a special report summarizing the significance and state of employee wellness in the printed edition of this report available in January 2012.