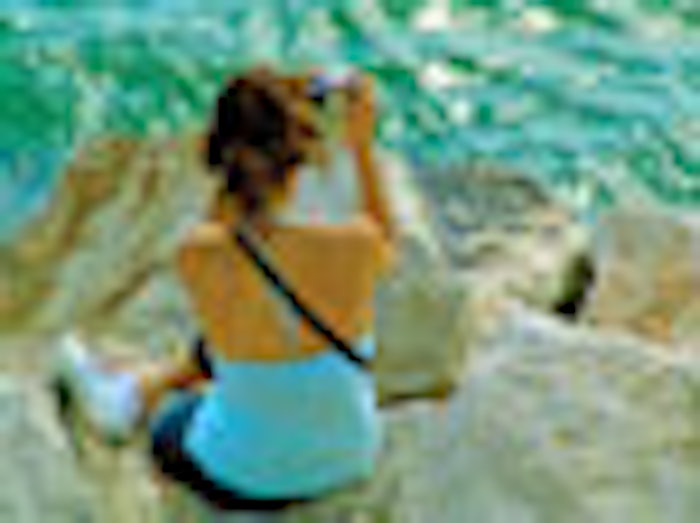 Following this news item, Susie Ellis, Global Spa Summit board member and founder of SpaFinder explains what this research means to the spa industry.
The Global Spa Summit (GSS) today released key findings from its research initiative "Wellness Tourism and Medical Tourism: Where Do Spas Fit?"—a comprehensive investigation of the wellness tourism and medical tourism industries. The 100-plus-page report contains an overview of existing definitions; industry data and organizational and promotional models underway worldwide; 12 national case studies; results from a survey of 200+ industry stakeholders; and recommendations for governments and businesses going forward.
Key findings
Governments should develop and promote medical tourism and wellness tourism separately.
Wellness tourism represents by far the best "fit" for the spa industry, and already generates twice the global revenues of the more-established medical tourism market ($106 billion vs. $50 billion USD).*
Persistent terminology confusion, combined with weak or generic promotion, is significantly holding back these emerging travel categories.
"This report should be read by every tourism board, spa and medical facility worldwide," noted Susie Ellis, GSS board member. "Medical tourists and wellness tourists spend three to five times more than the average tourist, and the financial opportunities within both these sectors are vast. This research will help public and private players establish smarter overall strategies, organizational structures and marketing campaigns to more powerfully position themselves within these lucrative markets."
Key roadblock: Conceptual confusion
The growth of wellness tourism and medical tourism are being stymied by inconsistent, confusing terminology and conceptual intermingling. The survey of 200+ executives reveals a dramatic lack of consensus around definitions/concepts, even among industry players.
25% of executive respondents left the request for open-ended definitions of "medical," "wellness" and "health" tourism blank, or answered "don't know."
66% couldn't provide a "health tourism" definition, or responded "don't know," revealing that confusion around this term is especially acute.
89% report medical tourism and wellness tourism are used/defined inconsistently around the world.
95% argued inconsistent definitions are causing consumer confusion, and that a common language needs be established.
Recommendations
Clear, consistent definitions need to be established globally. Usage of "health tourism" should be avoided, because the term "health" is associated both with the medical arena and complementary medicine/spas.
Suggested "core" definitions: a "medical tourist" travels "because they're generally ill, or seeking cosmetic/dental surgical procedures/enhancements," while a "wellness tourist" travels because they're "seeking integrated wellness/preventive approaches to improve their health/quality of life."
Governments and private entities should not intermingle these tourisms at the language, organizational or marketing level.
Key roadblock: Weak or generic promotion
Combining case study data (a global cross-section of national approaches: Austria, Australia, Brazil, Canada, Hungary, India, Indonesia, Jordan, Morocco, Philippines, South Africa, Thailand), with the survey results, reveals that governmental promotion of these tourisms is often nonexistent, inconsistent or "unbranded."
Only 29% of respondents (globally) report their tourism organizations are actively promoting medical tourism, 35% for wellness tourism. (Only 17% report both domestic and international tourists are being targeted.)
North America lags Europe and Asia: Only 11% of U.S. and Canadian respondents report medical tourism is being promoted, 19% for wellness tourism.
57% of European executives report wellness tourism is being promoted, 41% for medical tourism.
57% of Asian executives report their country promotes medical tourism, 50% that they promote wellness tourism.
Arguably no country studied has developed a strong, unique national brand image for either medical or wellness tourism, even perceived market leaders.
Recommendations
Medical tourism marketers need to capitalize on/promote their true medical specialties.
Wellness tourism marketers need to communicate their wealth of indigenous, natural-asset-based wellness/healing traditions, as branding will become increasingly important as markets become more competitive.
Domestic, intra-regional and international medical and wellness tourists all need to be uniquely targeted.
Released at the GSS in Bali, Indonesia in May 2011, the report was a collaborative effort of Katherine Johnson, research scientist, SRI International; Dr. Laszlo Puczko, head of the Tourism Division, Xellum Ltd. (Hungary); Melanie Smith, PhD, lecturer/researcher, Corvinus University (Budapest); and Susie Ellis, Global Spa Summit Board Member.
*SRI International, "Spas and the Global Wellness Market," 2010
SkinInc.com recently asked Susie Ellis, board member of GSS and founder of SpaFinder, what the recent research report, Wellness Tourism and Medical Tourism: Where Do Spas Fit? means for smaller spas and how this information can help them improve their businesses. Ellis responded as follows.
"I think the results of this report are extremely positive for spas throughout the world, whether large or small, day spas or hotel/resort spas, destination spas or medical spas. The reason? This study shows that the consumer is most comfortable recognizing medical tourism separate from wellness tourism. A medical tourist travels across borders because they are seeking a medical procedure from a medical doctor, and a wellness tourist travels across borders seeking integrative wellness/preventive approaches to improve their health and quality of life.
"The question 'Where do spas fit?' is essentially answered in this report. Spas fit best under the umbrella term 'wellness tourism,' which ideally is kept separate from the 'medical tourism' category. (Medical spas could fit under either wellness tourism or medical tourism, depending on how much emphasis they put on the medical aspect of their businesses.)
"Here is why these findings are important to spas.
Spas are moving toward being recognized and respected as a specific category separate from the medical community. As this sector grows, it gains power and influence.
Increasingly, governments throughout the world (and some private entities) are investing money in promoting both medical tourism and/or wellness tourism. When the government promotes wellness tourism, it is promoting spas.
By encouraging a separation between wellness tourism and medical tourism, it ensures that spas remain independent from the medical rules and regulations that would no doubt appear if only one body—for example a medical tourism or health tourism entity—were to govern spa tourism.
One of the key recommendations in the report is that the medical tourism sector, in which hospitals and other medical establishments are found, supports wellness tourism and that the wellness tourism sector supports medical tourism. It is definitely a positive to have medical professionals throughout the world supporting wellness establishments (that includes spas where people can pursue enhancing their well-being.) In time, this could grow into a very congenial and beneficial partnership in helping people get and stay well.
Some spas might benefit directly from the promotion of wellness and wellness tourism if they are in a location where there are a fair amount of tourists. If a spa has incorporated indigenous practices, it is even more likely that tourists would be interested in experiencing those spa services.
This report is being used by governments throughout the world who are looking at developing their tourism sectors. It is helping them decide on vocabulary. As a result of the report, there is already a greater use of the terms 'medical tourism' and 'wellness tourism' separately, which, in the long run, will define our industry more clearly for consumers, the media, medical professionals and spa professionals.