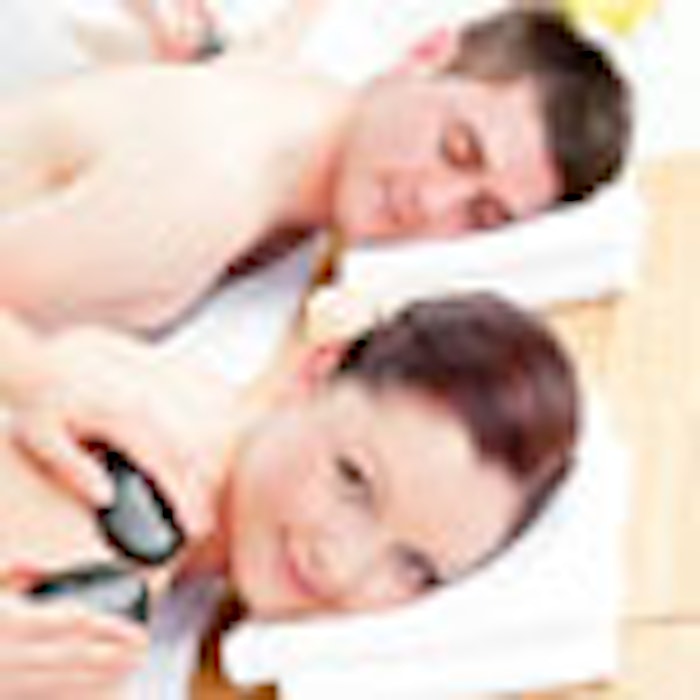 In the 2011 Global Spa Report, published by Coyle Hospitality Group, Coyle surveyed consumers as to why they visit spas, what spa promotions capture their attention, what marketing and promotional efforts work best, and if deals and promotions will actually retain clients. The survey, completed by approximately 1,025 consumers in more 27 countries worldwide, aims to provide spa professionals better insight into their clients and how to promote greater loyalty and client retention.
Stephanie Perrone Goldstein, vice president of sales and marketing for Coyle, gives SkinInc.com her top-five takeaways based on the data in the report.
1. Manage your menu
Consistent with last year's survey, we found that relaxation/stress management remains the top reason people visited spas. For 2011, though the general order remained the same—"improving appearance" had a more significant positive change than other categories, demonstrating what many have predicted due to the economic shift. "Improving appearances" grew by three percentage points this year, with 47% of consumers indicating it as the primary reason for visiting spas. People are focusing more on the basics that will make them feel better physically and emotionally. Again, higher ticket items that take more menu space, higher product cost, labor and sometimes facility (space and maintenance) were far less utilized by consumers.
Spa operators would benefit from looking at menu mix and booking history to see if a refresh is needed on offerings to better market to the consumer. Perhaps instead of a 200-minute ritual as the next addition, consider a slightly higher priced improvement to your 50-minute massage to entice the time-limited, deal-savvy consumer who wants something more than just the basic.
2. Explore your options
We have seen a variety of things when it comes to discounting, deals, promotions and added values, and many spa professionals have advised both against and for the various opportunities out there. Spa operators should always make sure they know their market and find the best ways to target that particular demographic. For some, a deal like Groupon would not work in retaining one client whereas a targeted direct mail piece or open house might bring in many more. In addition, while the use of online deal sites increased to 30% this year, proximity and word-of-mouth recommendations remain the top two reasons consumers book a massage.
Doing your homework on your spa, not just on the results others have seen, can help in determining which of the many marketing options may work for you. This does not mean discounting is essential; it means that the deal-savvy consumer who has emerged from the economic situation during the past few years knows what they want, and will not be loyal to those who do not provide it.
3. Learn from your efforts
After we published our 2010 report, I heard countless times from spa directors that they had tried a deal and it didn't retain any clients. My challenge to them is the same as it is now: Go back and see what was done and what could have been done better. Was the promotion just not targeting the right clients because the discount was 30% of the regular price and they didn't want to pay it ever again? Did you harness the power of word-of-mouth promotions by providing refer-a-friend specials? Did you collect the appropriate data to follow up with and create targeted offers? Did you truly deliver on your normal service proposition so they saw the value of your spa? Was the target market not your target market? In the survey this year, we saw the power of various tools with high retention rates in many categories, including online deal sites and e-mail campaigns. Based on our survey, 69% of respondents who visited a spa prompted by direct e-mail ads with deals or coupons returned. Remember that the marketing tools you use are just the messengers; the actual messaging and delivery is up to you.
4. Never forget the power of a great experience
As indicated by the high usage and return rates of "word-of-mouth recommendation" and "reputation" in the survey, it is clearly demonstrated that the spas offering the best, most consistent service will always attract and retain more business (should the market allow). Shifting the focus away from what deals are the best and how low prices of competitors are detracting from business, figure out why your loyal clients love you and why those who never come back don't. Understanding this very basic dynamic is truly the key to retaining clientele and attracting new business through their referrals. With social networking as prevalent as it is today, consumers are finding many avenues to find out about your spa from their network. If every client leaves happy, your clientele will build. Eighty-six percent of those surveyed would still welcome some form of post-visit follow up, so use this avenue to find out what you or your team didn't while the client was at your spa.
5. See it through the consumers' eyes
Go online and Google your spa. See what reviews are coming up. Based on our survey, search engines are now the most widely used resource to source spa information at 56%. Monitor what people are saying about you and what a new potential client sees. We have learned that people are online looking for where to go next. They want value, flexibility and superior service. Are you marketing yourself well and protecting your online presentation so that they find and come to you? Are you monitoring the service in your spa behind closed doors? Knowing what is working and not working is not something you know until you look deeper. So do what you can to understand how your clients see you, and you will come up with countless ideas on how to better retain them.
The full report details the extensive results of Coyle's analysis and further addresses some key questions such as: Will the deal savvy consumer actually return to my business and pay the going rate? What marketing efforts and promotions work best?
To download and view the full report, please visit Coyle's website at www.coylehospitality.com/2011-global-spa-report/.