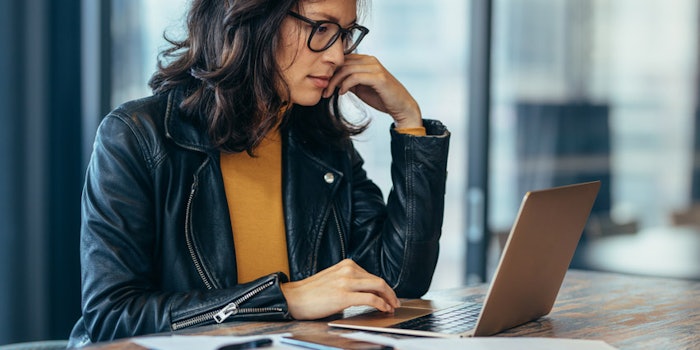 StriVectin has conducted a survey of 2,000 U.S. adults over the age of 25 about how their beauty standards have changed due to the pandemic. Lockdown forced many former face-to-face interactions to be held virtually, causing people to spend more time looking at themselves online, thus leading to unsatisfied feelings, the report found.
The survey found that:
81% of respondents feel that the condition of their skin has deteriorated during the pandemic

71% say they are making an effort to positively accentuate the eye area, mostly by enhancing the skin

69% say the things that bother them on video calls are not the things that bother them when they look in the mirror

63% admitted to spending at least half their time on video calls staring at their own face

58% of all respondents admit that they get distracted by their own appearance on video calls, not listening at times

51% say their monthly skin care/grooming/self-care expenditure has increased since the start of the pandemic

44% have researched how to look better in video calls specifically

37% have stepped up their efforts with serums, eye creams and devices

33% have been frustrated to the point of considering cosmetic procedures; for those in the 35-44 age group, that number jumps to 50%

30% say they have actually turned their camera off during a video call because their eyes looked tired on the screen
Alison Yeh, chief marketing officer at StriVectin said, "The findings of this survey shed a light on the impact living virtually has had on the way we look at ourselves on many levels, a trend we expect to continue as working from home and video-calling are likely to remain embedded in our everyday lives for months to come."