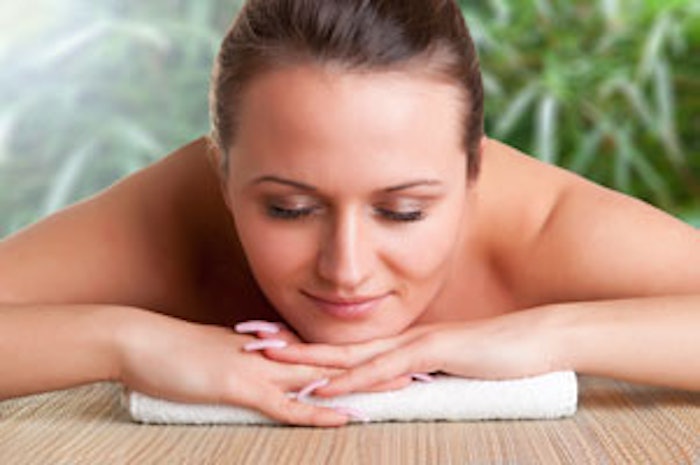 With Mother's Day around the corner, a recent survey by Spafinder Wellness 365 sheds new light on North American moms, from their current stress levels, to what keeps them up at night, to their health and wellness routines.
The "State of Moms 2014" survey finds that 87% of mothers feel they suffer more stress today than their own mothers did a generation ago, indicating their top stressors are: concern over health—both their own and their family's (70%); financial pressures and making ends meet (65%); and balancing work and family duties (56%).
The findings also indicate that moms are proactive in trying to keep healthy, either regularly—or, more often sometimes—engaging in a wide range of fitness activities, such as going to the gym and participating in fitness, yoga or Pilates classes.
And given mothers' high stress levels and very little "me" time, it's not surprising that 9-in-10 report that they would rather receive an experience than a material item this Mother's Day—with a trip to a spa ranking No. 1.
"We conduct ongoing consumer surveys to gauge the state of people's health and wellness and better understand what they need most to feel good and live well all year round," said Spafinder Wellness 365 chief brand officer Mia Kyricos. "This report makes it clear that moms throughout North America are looking for some healthy time off from one of the world's most demanding jobs."
The online survey was conducted in April 2014, and generated 1,197 respondents.
Key findings
Vast majority are stressed. Ninety-one percent of moms surveyed report they're either "frequently" (39%) or "occasionally" stressed out (52%). Interestingly, twice as many fathers (18%) as mothers (9%) report they're "rarely" or "never" stressed.
No Free Time. Twenty-seven percent of moms report they have essentially "no" free time each day, with another 37% reporting they have just one hour. So, two-thirds of moms have an hour or less of "me" time daily.
More stressed than their moms—but does dad understand? Eighty-seven percent of mothers today claim that they're more stressed out today than moms were a generation ago, with a commanding 57% reporting "significantly more." But dads may not understand moms' stress levels: Only half the number of fathers (26%) report that the moms they know are "significantly" more stressed than a generation ago.
Top stressors are family's health and financial pressures. Notably, health issues are the No. 1 worry, and despite a recovering economy, 2-in-3 moms stress over making ends meet.
Interestingly, taking care of children is only experienced as a "stressor" for less than a third of moms (32%).
Top ways moms de-stress. Mothers also identified their favorite ways to de-stress: have a massage and go to spa; exercise; watch TV/movies/play video games; read; and do "nothing." While mothers are likely to take action to alleviate stress, fathers are more likely to take the "couch potato" approach: Their top way to de-stress is to watch TV/movies/play video games.
Health routines are mainstream. The majority of mothers pursue a strikingly wide range of fitness and healthy living options—at least sometimes.
Although significantly more moms report doing these healthy behaviors "sometimes" rather than "regularly," the findings are a clear indication of how much wellness is now incorporated into the mainstream mom's life. Only roughly 1-in-5 moms report they're not interested in going to the gym or fitness classes, or trying yoga or Pilates.
Fitness increasingly a family affair. Eighty-six percent of moms report that families are now more likely to make fitness a family activity than they were a generation ago: 37% say "significantly" more likely, 49% "somewhat." A significantly smaller percentage of dads agreed (62%), suggesting that moms may be more in charge of family fitness as a group exercise.
Half identify with spa pampering, half with fitness. Moms and Mother's Day—and women generally—have long been associated with "spa pampering," but 49% of moms now more strongly identify themselves with a fitness activity.
Mother's Day wishlist. When moms were asked what gifts they most wanted this Mother's Day, not surprisingly, their stressed-out, time-crunched lives seemed to dictate their answers. An overwhelming majority (95%) reports that they would prefer an "experience" to a "thing."
Most wanted Mother's Day gifts in 2014:
Spa treatment—massage or beauty service;
Meal at nice restaurant;
Jewelry;
Flowers; and
Electronics/gadgets.
Majority won't be with mom this year. Eighty-five percent of survey-takers reported they would be giving Mother's Day gifts this year. But the majority (53%) won't physically be able to be with their mom—meaning North Americans will be doing a lot of long-distance gifting in 2014.