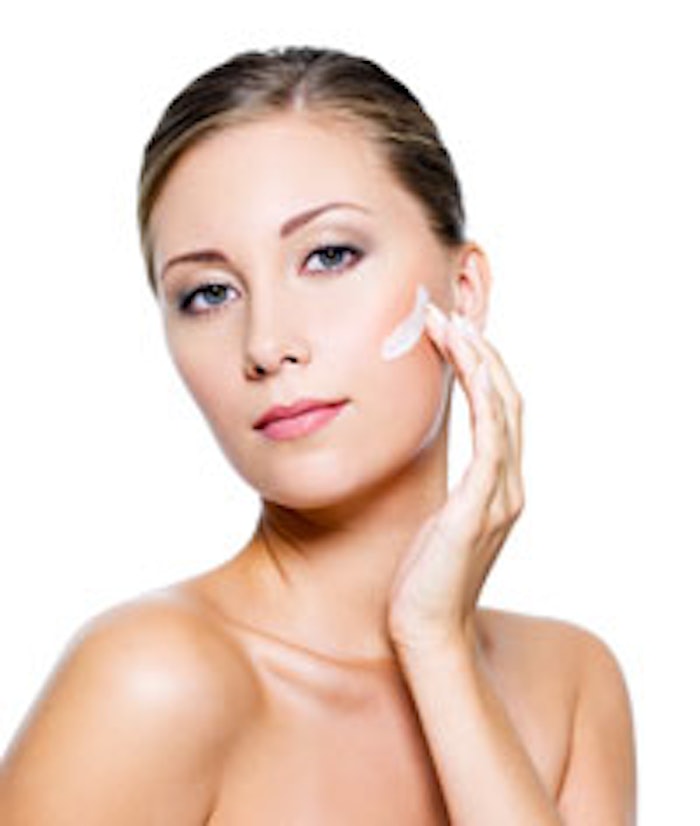 In a post on Kline Blogs, the market research company shared expectations and insights for the U.S. beauty and personal care market. According to "Rough Road Ahead, but U.S. Personal Care Sales March Onwards," the cosmetics and toiletries market is still heavily influenced by societal and economic factors in the United States, but it is still continuing on a growth trajectory nonetheless.
The post notes, "Despite the recent struggles, total U.S. sales exceeded $41 billion at the manufacturers' level in 2013 and are up 2.4% from 2012 levels. Backed by the strong performance of the makeup and skin care product classes, the market has seen revenue growth for the fourth consecutive year. Furthermore, a few mature product classes, such as hair care and oral care, contribute to the market's overall growth, signaling that companies are making inroads leveraging innovation and new products to keep their revenue streams buoyant.
"Within the makeup product class, face makeup and lipsticks/lip glosses drive growth, supported by the stable performance of long-wearing formulations. Cheek sticks gain popularity due to their multifunctionality of use on the cheeks, lips and eyes. Eyeliners do well to support growth in the eye makeup category. Nail polishes experience a huge setback in growth in 2013, with only flat sales after a few years of double-digit gains. The absence of innovation is negatively affecting growth in this highly cyclical category; despite technology advancements from marketers, maturity has started to overtake the category.
"Overall, private label products are negatively impacting the sales of branded marketers and showing signs of becoming a formidable force as consumers realize the availability of less expensive yet high-quality alternatives to expensive branded products. One low-cost alternative is e.l.f. Cosmetics, which has emerged as a key performer across all makeup categories after showing significant double-digit growth in 2013.
"Skin care sales have slowed down somewhat in 2013, buoyed by growth in the hand and body lotions and skin care for men categories. The hand and body lotions category has benefited from innovation, such as Vaseline and St. Ives introducing products in spray formats. Marketers offering therapeutic hand and body lotions, with multi-purpose benefits such as anti-cellulite, firming and toning, stretch mark reduction, and tanning, drove growth in 2013. Propelled by the luxury trade class, the performance of facial skin care products remains strong. Consumers are having realistic expectations of topical products as limitations are understood; moreover, this knowledge is one of the reasons for the booming device category. Trends that have contributed to increased sales in the facial skin care market include the layering of multiple products, such as facial oils, serums, eye creams, anti-aging products and moisturizers. Recently, cleansers have become gentler so that they can be used with electronic cleansing devices, and products targeting men present lucrative selling opportunities for marketers. Meanwhile, poor weather conditions in the key revenue-generating regions of Florida, Texas and California have inhibited sales in the sun care category.
"Backed by a few innovative product launches and increased promotional activities, hair care is one of the largest product classes in terms of sales, heavily contributing to the overall growth of the market. 'BB' and now 'CC' creams, popular in makeup and skin care, have moved into hair care with anti-aging ingredients to strengthen the hair. Shampoos and conditioners that promote scalp health, provide protection for colored hair, and color enhancement are entering the market and will continue to be a catalyst of growth for the hair care product class. Similarly, naturally positioned hair care products continued to flourish in 2013. For example, Organix (Vogue International) posted double-digit growth in hair care in 2013. Successful brands from Asia are expanding to the United States, and this trend will continue. For example, Gatsby Moving Rubber, which was a big success in Asian markets, is being launched in the United States early this year.
"Due to the continued growth in critical markets and product classes, the cosmetics market will see renewed growth long into the future. Brands are adapting to the ever-changing needs of the consumer, and as needs change and innovations come to fruition, the industry will continue to flourish. Although economic instability has inhibited the industry in recent years, the improving global economy will ameliorate the faults of years past. Alongside such renewed economic confidence, the innovations to products and growing multi-purpose functionality will only be beneficial to the industry for the foreseeable future," the post concludes.
Kline & Company's full data set, organized by product class, category, trade class, company and brand, will be released in the 2013 edition of its Cosmetics & Toiletries database.