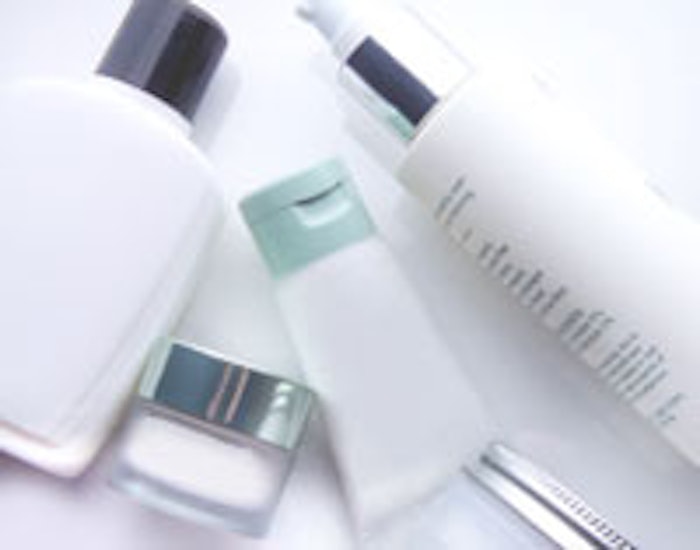 The NPD Group presented the beauty industry a look at 2013 global year-end results for skin care, makeup and fragrance at its 14th annual Hot Off The Press event at the Union League Club in New York on January 29. Cosmetic Executive Women Inc. (CEW) partnered to host the event for the second consecutive year.
The United States prestige beauty industry grew 5% in dollar sales in 2013, compared to 2012. Skin care and makeup each experienced healthy gains of 7%, while fragrance dollars remained flat last year.
"Beauty is among a handful of industries showing growth in 2013," said Karen Grant, vice president and senior global industry analyst, The NPD Group. "Consumers continue to struggle with lower income levels, but the global economic environment continues to stabilize. The social trends all around us indicate an improving outlook and a willingness to invest when the associated risk is low; this is a real opportunity for our industry."
For the United Kingdom, prestige beauty sales grew 6% in dollar sales in 2013, while France, Italy and Spain each dropped 2%. Mexico saw a big leap in prestige beauty dollar sales in 2013, increasing 12%.
Looking beyond the prestige market, sales within the United States mass channel also increased slightly, up 1% for total beauty in 2013, versus 2012, as per IRI. The makeup category grew the most, at 2%, followed by skin care at 1%, but fragrance struggled with a 6% decline in dollars compared to 2012.
"The direction today is for flawless appearance and self-assured choices. The look is flawless, with perfected faces, defined eyes and evolved anti-aging applications. From primary care-focused skin care, to bold red and even blue or green lips and artisanal fragrances, the feel is self-assured," said Grant. "However, the attitude across the board reflects a new era of immediacy, looking for the quick fix of alphabet creams, masks and illuminators, and the instant indulgence of classic and couture scents."
Value is important to consumers, but premium-priced offerings are thriving is United States prestige beauty. Even though sales for the total prestige fragrance category were flat, fragrances priced $100 and over grew 30% in dollars, while face makeup priced at $60 and up increased 28%, and skin care for the face gained 15% in dollar sales (compared to 2012). In addition to the premium segment, the direct-to-consumer channel helped to drive growth for the beauty industry in 2013, growing 19%.
"The beauty industry has a unique opportunity to seize the moment, embracing the evolution and blurring of lines at retail, category experience and brand leadership. Prestige has the advantage of offering more of the quality of life experiences in beauty. When we give consumers the products that fit them, their wants and their needs for results 'now', we deliver a winning combination," ended Grant.