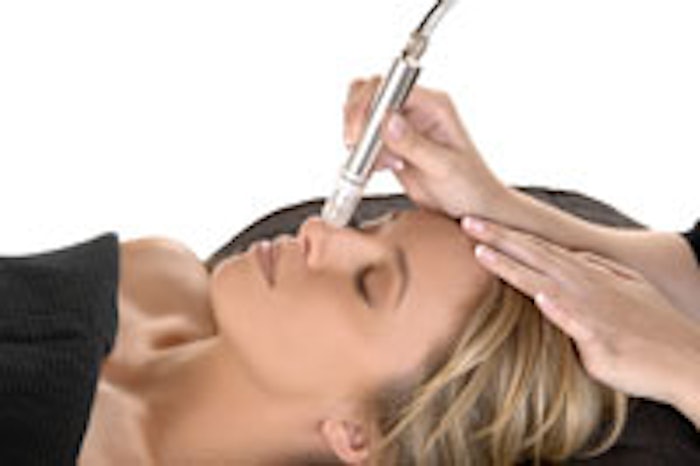 Kline & Company's Kline Blogs checked in on growing progress of the at-home beauty devices market in its post "From Crow's Feet to Calluses: At-home Beauty Devices Cover it All."The blog post notes, "The at-home devices market saw another year of positive growth, albeit less than the robust 20% gain previously enjoyed the year before. The key factor behind the lower growth rate is that smaller companies, such as Oregon Aesthetic Technologies and Zeno Corporation, ceased operations while larger ones like NuSkin pulled its Galvanic Spa Facial device from the United States market to prepare for an upcoming launch of an FDA-approved version.
"As the market becomes more mature, marketers are now tasked with truly scouting out pockets of opportunity to expand their reach, whether it is through the second, third and even fourth generation devices featuring new product technology, more ergonomical designs, or trying to break through distribution channel barriers."
Citing Home Skinovations, the makers of hair removal device Silk'n, and Tria Beauty, the blog tracked how beauty device manufacturers are moving on to the next generation of products, often with limited editions and new colors available. It also noted Clarisonic's efforts, including its new Pedi device and saying, "For its key facial devices, the company continues to creatively carve out brushes that appeal to specific skin care needs."
Also in the skin care realm, Foreo, a Swedish-based manufacturer that is a relative newcomer to the United States devices market, debuted a cleansing device made from silicone and that features "T- sonic technology." Specifically targeting anti-aging, NuFace's ELE (Eye & Lip Enhancer) attachment device for its Trinity device launched. Kline describes it as a "micro-current device is designed to treat hard-to-reach areas around the eyes and lips like eyebrow furrows, crow's feet, and smile lines." The market researcher also hypothesizes, "It has the potential to replace the need for Botox or dermal fillers like Juvederm."
However, translating beauty devices to a more mass reach hasn't been easy. According to Kline, "Conair, a market leader in small personal and health care appliances, makes an effort to penetrate the at-home beauty devices market with the launch of its True Glow Sonic Cleansing Brush retailed at $119.99." However, some companies are aiming high. "The arrival of Tria's FDA-approved anti-aging device Age-Defying Laser kicks off 2014. With a price tag of $495.00 and some serious clinical trials backing up its claims, consumers may skip the doctor's office for a laser visit in favor of purchasing this high ticket device," Kline notes.
Additionally, speculating on beauty device future, the blog concludes, "The markets in Asia and Europe look promising for 2014, with details to be covered in Kline's Beauty Devices: Global Marketing Brief report due out in March 2014. Featured in our report will be an important body of consumer research, which will help gauge just what the overall opportunity is for marketers both in the United States and around the world."