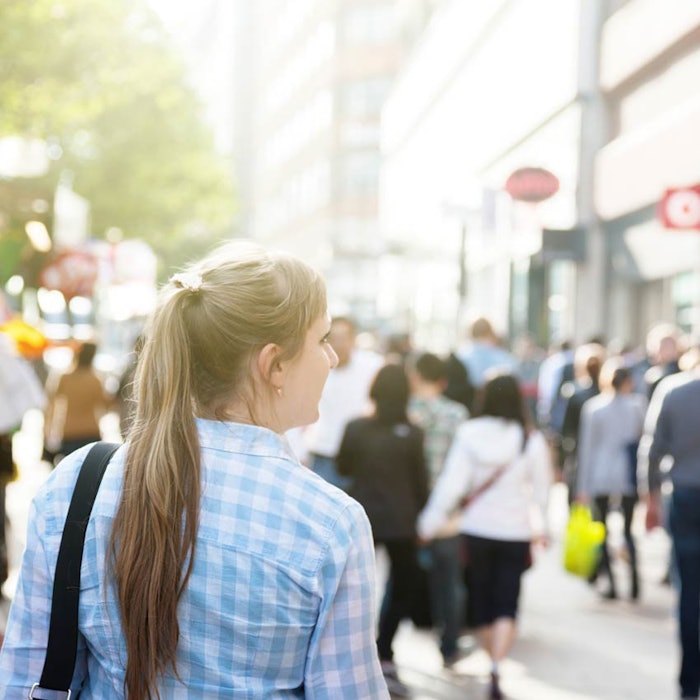 All skin care professionals are aware that although intrinsic factors such as genetics contribute to how quickly a person's skin ages, extrinsic factors play a significant role as well.
In order to determine the U.S. states where residents are most prone to damage caused by lifestyle, occupational and environmental factors, RoC Skincare partnered with independent research firm Sperling's Best Places to release the second annual Wrinkle Ranking.
The study performed a state-by-state assessment, which included examining the following factors:
UV exposure;
Geographical elevation;
Daily commute times;
Stress levels; and
Ozone pollution.
The top five factors contributing to wrinkles in each state are highlighted in the infographic below. (Click the image for a larger view.)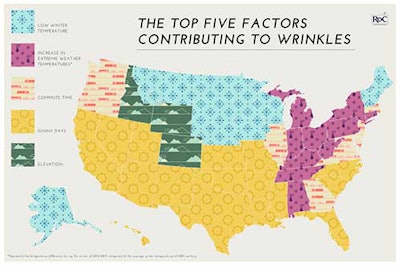 Each state was given a Wrinkle Index, measuring their vulnerability to skin damage and premature aging. Check out the ranking in the infographic below. (Click the image for a larger view.)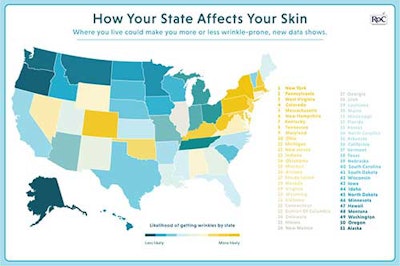 Additional Findings
Researchers also discovered a few other facts.
New York, ranked at No. 1, reported high scores for being dissatisfied with life" and "lacking emotional support," and also had the second-longest commute times.
Washington D.C. ranks in the middle of the list for having the lowest rate of skin cancer, but high scores for ozone pollution, lengthy commute, long work week and binge drinking.
Sunny states including Hawaii, Mississippi and Louisiana actually were found to have the lowest rates and skin cancer.
Most at risk for wrinkles included southern states West Virginia, Tennessee and Kentucky due to a generally poor diet and high rate of smoking.