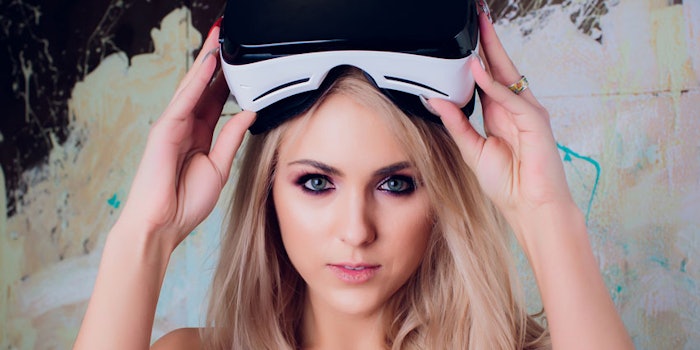 In a world where digital influence is often seen as having a negative impact on society, The Oddly Satisfying Spa pop-up spa in Brooklyn took a different approach in emersing its guest into "Luxury Escapism" through the use of Autonomous sensory meridian response (ASMR), an experience that provides a tingling sensation on the skin through sounds, visuals or feelings, and virtual reality (VR), the use of computer technology to create stimulating environments. The pop-up, which took place in May, had the spa experiences start with the guest's phone being left at the door, so they can take their first steps toward full body relaxation. 
From there, the clients experienced treatments through the use of sensory tools, technology, VR and massage. The staff only speaks in whispers, and they request their guest to do the same to add to the experience. From fuzzy carpets, to alluring art and architexture, to a virtual reality massage experience, this pop-up spa aimed to rebalance society's unhealthy relationship with technology. Specifically, the VR Massage will have clients watching alluring videos, while creating strokes and movements in the massage to mimic what the client is seeing. 
Beyond the treatments, the entire spa is emerged in what has been found on the internet to be oddly satisfying. From slime to kinetic sand for them to squish to creating music by hooking up microphones to plants, this spa emerses all of the client's senses. While the May pop-up in Brooklyn has concluded, there are many more pop-ups scheduled for the future.