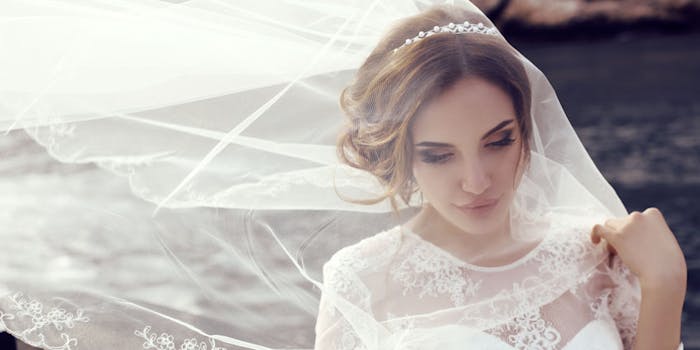 Looking breathtakingly gorgeous is one bridal trend that will never go out of style, but there are a few adjustments that 2019 is bringing to its brides. From looking like royalty to going all-natural, BRIDES shows how these hot trends are sure to keep 2019's brides looking stunning. 
Bridal Makeup Trends
Going Natural: This trend is all about sticking a barely there glow to show more just the natural skin underneath the makeup, while hitting the high points of the face with highlighter.
Bold and Vibrant: For the reception, it will be trending to add some pop to the makeup. Ideas for ways to get your style to be more bold would be glitter eye bases, bold eyeliner and glossy or metallic lids and lips. For the bride that isn't into all of the glitz and glam, another way to make your look more bold would be a red lip and thick brows. 
Bold Lipstick: The top colors are red, fuchsia and burgundy to liven up the makeup look for the reception and the ceremony.
Related: Here Comes the Guide: Selling Bridal Services and Retail
Bridal Hair Trends
Royal Romance: We can thank Meghan Markle for this one. Whether incorporating a tiara in with the veil or sticking to soft romantic curls, this trend is all about looking like a princess.
Ponytails: This sleek hairstyle can be paired with different braids and dress styles.
Statement Hair: This trend has been shown with some brides incorporating full flower crowns into their hair, and other going for more of a rock-n-roll style.