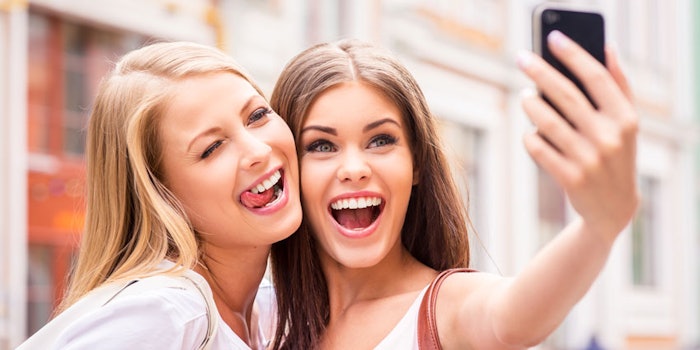 Mastering a selfie is not always the easiest task when you have to think about angles, lightening and your background among other factors. A blog post byJane Iredale made taking selfies just a bit easier with some helpful tips and tricks. 
1. Pick Your Angle
Typically the most flattering angle for anyone is above so that they are looking up at the camera. This helps the face to appear slimmer and the eyes larger.
2. Choose Your Surroundings
While the main focus is your face, having a cool background doesn't hurt. The backgrounds show where you are and what you're doing. Also, choosing the right lighting is important to highlight your features instead of shadow them.
3. Be Yourself
Not only should your pose reflect yourself, but also taking selfies with people you love or while doing things you love can bring a genuine joy out in you that comes across in pictures. 
4. Do A Quick Touch-Up
It's never shameful to do a quick makeup touch-up before posing for a selfie. This way you know you still look fresh and selfie-ready.
5. Cropping is Key
Before posting the picture, if there is something that you don't like about it that you can zoom in and crop out do it.