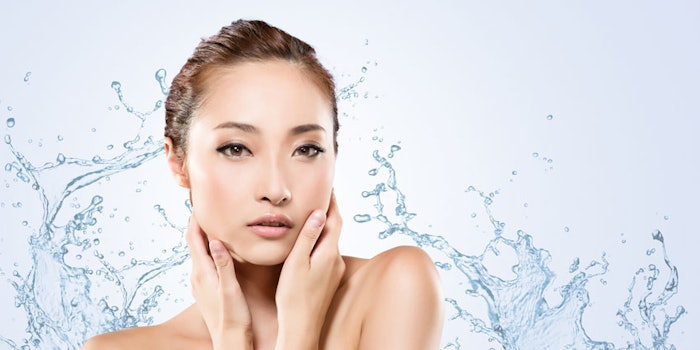 The latest skin trend from K-Beauty isn't about having skin just look pretty; it's about making the skin feel clean, healthy and above all, clear. The "cloudless skin" trend is derived from the idea of skin looking as clear as the blue sky on a cloudless day.
This trend also focuses around clearing away dirt and congestion from the skin without using chemicals or harsh ingredients. As a provider of great skin, you can deliver this trend without a whole lot of effort and with skin care back bar and retail you likely already have.
Cloudless Skin In Retail
This trend begins with a skin care step-by-step process that requires some fairly specific types of products. It requires a cleanser that does not strip the skin, a hydrating toner, a brightening and soothing product and a hydrating moisturizer or cream that will give your skin a glossy look. Moisture is the key for this trend in helping the skin to look more fresh and glowing, so work on up selling your different hydrating products. 
Cloudless Skin In Treatments
Achieving healthy skin and not just healthy-looking skin can come from different treatments your spa provides. Besides moisture bringing glossy skin, cloudless skin also helps to slow the skin's aging process by keeping it hydrated and healthy.
Show your clients different hydrating and anti-aging treatments and facials you offer. Also show your clients the different clearing treatments that you have to bring them toward achieving that healthy skin that this trend is promoting.