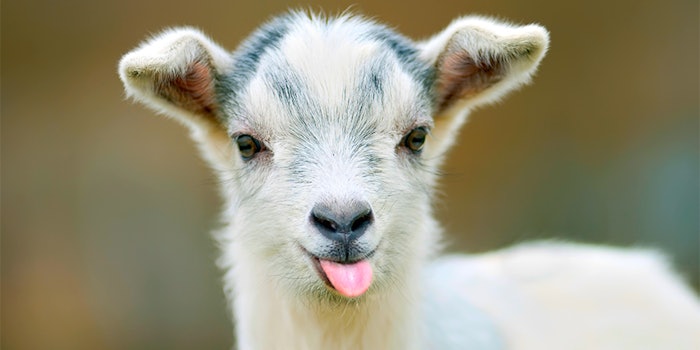 We sometimes have to compromise when choosing skin care: either opt for a product that is natural, safe for sensitive skin or reach for a product that can target skin concerns with results. But what if there was a middle ground? Well, goat milk might be the ingredient that checks all these boxes. 
Related: Pennsylvania Goat Farm Milks It with Spa
Goat milk is an natural ingredient that can benefit skin in numerous ways, such as brightening, smoothing and repairing sun-damage plus, it is a great option for sensitive skin, per Healthline. 
A key aspect in goat milk is the lactic acid, according to Nana Duffy, M.D., FAAD. 
Latic acid is an alpha-hydroxy acid (AHA), which can help with aging skin by boosting cellular turnover, and can hydrate the skin by working like a magnet to attract and retain moisture in the skin, according to Healthline. 

Goat milk can even repair the skin barrier, encourage the growth of normal skin flora and gently exfoliate, according to board certified dermatologist, Purvisha Patel, M.D. 
This can lead to not just treated skin but also hydrated skin without irritation since goat milk and human skin have the same pH. Products like gentle cleansers with goat milk will help soothe and not irritate the skin.
Brent Ridge, co-founder of Beekman 1802 said, "Goat milk has been used for thousands of years to soothe sensitive skin. It's a starting point for people who have skin issues, especially those who are doing an 'elimination diet' from all of their other skin care products and want to start a simpler routine that is kinder and gentler."